$2-million worth of Nintendo Wii U's stolen in the US
| December 21st, 2012 |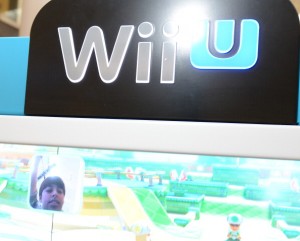 7,000 Nintendo Wii U's stolen from an air cargo warehouse in Seattle. Police are currently investigating the crime.
Nintendo may have had a fairly strong launch in the United States and sold out in the United Kingdom but it is now facing a minor, rather unexpected setback. According to confirmed reports, a shipment of Nintendo Wii Us was stolen.
The report states that the perpetrators managed to steal the shipment using forklifts and lifting the pallets with the Wii U units, loading them on to trucks and making a supposedly clean getaway.
As it turns out, the employees working at the warehouse did not notice the missing Wii U units until the next morning.
Police are currently investigating the issue and Sgt. Cindy West issued the following statement.
"If we don't get any tips ahead of time, it will be the selling of these consoles that will lead to their capture. It's gonna be pretty hard to hide 7,000 Wii game consoles."
Maybe someone needs to tell the Sergeant that it's Wii Us and no Wiis that they're supposed to be looking for?
Bad jokes apart, this is not the first video game related theft in this year as the entire Assassin's Creed 3 shipment for three European countries was stolen in one swoop.
Police are confident that the perpetrators of the Wii U theft will be caught sooner rather than later as storing and selling the consoles will prove to be a major problem for the thieves.
On a less crime related note, the Nintendo Wii U debuted at number one in the Japanese weekly hardware sales charts but surprisingly it did not see the same levels of success as the Wii or in fact, the Sony PlayStation Vita.
At the same time, none of the Wii U's launch titles managed to make their debut at the number one spot either, although they did managed to make the second, third and fourth places their own. Yakuza 5 stole number one from the Wii U titles but it will be interesting to see how those very same charts shape up next week.
There is no denying that the console has its skeptics, with many wondering whether or not the dual-screen concept will catch on or not. At the same time, the console manufacturer is also hoping to gain a share in the core gamer market, which is currently dominated by the PlayStation 3 and Xbox 360.
Sony is hoping to compete with the Wii U by promoting the Vita and PlayStation 3's Cross Controller feature, which allows the Vita to be used as the controller for PlayStation 3 titles in the future.
Let us know your thoughts on the future of the Wii U in the comments section below.
Other People Are Reading