343 Industries wants Halo to emulate Star Wars
| November 7th, 2012 |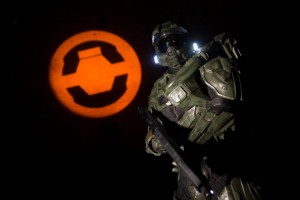 The executive producer, Kiki Wolfkill, explains what the next instalment in the Halo series holds in store for gamers and how the studio is looking to expand the story and make it accessible through more mediums.
Halo 4 is a success among the critics and looks set to be a hit with both fans and in terms of sales as well with a massive turnout for the game's launch in North America. It should be noted that the number of people who turned out for the launch was impressive considering how it was also during election day in the United States.
One could argue that President re-elect Barack Obama would have had a real run for his money if he were up against Master Chief but that's a story for another day and with more facts, which are still to be released by Microsoft and the various chart tracking institutes.
However, one thing that can be guaranteed is that there is another Halo game coming, though when we say guaranteed we of course mean if the world doesn't end next month. 343 Industries was brought on to develop three new Halo games and while the first one looks to be on its way to becoming a huge success, the bar has only been raised for the studio to deliver on the sequel.
Kiki Wolfkill, the executive producer of the game, believes that there is plenty of depth in the Halo universe to provide plenty of opportunities to deliver more engaging, immersive storylines and gameplay.
the developers explained how they already had an overall story arc in place. However, now the executive producer explains that all the Halo content will not be restricted to the Xbox 360 first-person shooter.
"We've always had a big vision for Halo and the universe and we look at ourselves as not just a games studio but an IP studio."
Wolfkill went on to explain how the live-action series allowed them to adopt a different approach to storytelling as opposed to the game itself. "The first-person shooter is the best place to tell one kind of story but as you can see from Forward Unto Dawn and stuff like that, there are other parts of the story that are interesting to tell in different ways."
Wolfkill also pointed out that they were looking to expand Halo on to "The most interesting genre, medium, delivery mechanism is to tell a certain story, and if it moves the IP forward in an interesting way"
As a signing off note the executive producer also explained how 343 wanted to emulate what Lucas films did with Star Wars.
"We want Halo as a universe to grow and evolve and be a Star Wars…all the good parts about Star Wars."
It seems 343 Industries are aiming for the stars. Literally.
Other People Are Reading