5-million PlayStation 3s have been sold in the United Kingdom
| October 13th, 2012 |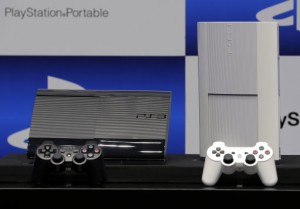 Sony was pleased to announce that their console has reached another milestone on the sales front and PlayStation UK head, Fergal Gara, believes there is still life left in the PS3 yet.
The PlayStation 3 did not get off to the best of starts. After having been delayed for a year, as Sony wanted to iron out some technical issues, the PlayStation 3 launched at a rather high price. At the same time, Microsoft and Nintendo had taken hold of the market with the Xbox 360 and the Wii.
Sales wise the console struggled until Sony decided to slash the prices and launched a new campaign to promote the PlayStation 3 with the tagline 'It only does…everything'. This was around the time that the Kevin Butler advertisements were released as well.
The new price and extensive library of games saw the console's sales increase and Sony was quickly making up for lost time.
However, after a number of years in the United Kingdom market, the console has crossed another milestone as Sony have confirmed that the PlayStation 3 has sold over 5-million units in the UK.
Just to put things in perspective, we will consider the lowest price of the console, which is $250 (also less than the Euro or the Pound), and multiply it with the number of units sold (5,000,000).
The answer is $900,000,000,000! Just kidding. The roughest estimate puts the total revenue generated from the sales of the PlayStation 3 in the UK alone to about $1,250,000,000 since its release.
That figure is not an exaggeration, it actually represents a minimum of over one-and-a-quarter-billion dollars in revenue for Sony.
Speaking on the occasion with his pockets heavy with the bonus he received (again, just kidding), was PlayStation UK boss, Fergal Gara.
"It is fantastic that we passed the 5m mark," said the Sony executive, before continuing, "But most importantly to me is not the milestone itself, but the fact that there is momentum behind it."
Gara elaborated on the momentum front by explaining that the new Super Slim model would be in demand from gamers who are looking to try the console out, which has now become even more affordable. He said, "And with the new chassis, and the way the market is panning out this year, PlayStation definitely has the momentum."
Sony is targeting both Xbox 360 users and the gaping whole left by Nintendo in the casual gamer market. Gara earlier stated that the Wii had dried up and it would take time for consumers to warm to the Wii U and is hoping that the newly priced PlayStation 3 consoles are ideal to capture the market during this period of transition for the industry.
Will the plan work? It seems only time will tell.