Aliens: Colonial Marines dev not porting Borderlands 2 to Wii U
| November 27th, 2012 |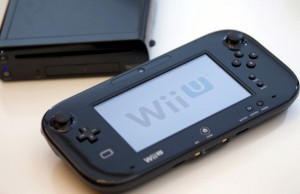 Gearbox has confirmed that its primary focus for the Wii U is the eagerly anticipated Aliens game while any chances of Borderlands 2 making its way on to the console have been quashed.
The Nintendo Wii U has hit shelves in North America and retailers are selling out of the console according to Reggie Fils-Aime, the President of Nintendo for the region. This brings with it a whole host of new questions, with many asking whether some of the existing titles will be ported over to the Wii U.
Darksiders, Batman: Arkham City and Mass Effect 3 are three such examples of games that have already been released on the PlayStation 3, Xbox 360 and PCs before being re-released on the Wii U.
It seems that many fans of the Borderlands games, more specifically the second instalment in the series, Borderlands 2, want to see the game ported over to the Wii U as well.
However, the game's developer, Gearbox, has put any such rumours and hopes to rest by explaining that the studio has seen any way that the Wii U will add to already existing console experience.
Randy Pitchford, the CEO of Gearbox, explained, "We get asked if there is going to be a Wii U version of Borderlands. The reason why there's not is because we couldn't think of a natural, obvious, 'OMG, I want that for what the Wii U brings to the table' feature."
Fair enough, although a little bit of imagination in this case could go a long way, especially for a game with the foundation and creative pillars such as Borderlands 2.
However, that does not mean that the studios other IP, Aliens: Colonial Marines, will be given any less attention than it is already being given. The game has been in development for a considerable amount of time and fans of the Aliens lore cannot wait to get their hands on it.
On that front, Pitchford is excited and he gave a brief example of how fans of the series would find the game an extension of the classic movie. He said, "But with Aliens, the first thing we thought was 'Holy shit, I can have a motion controller in my hands!' When it's there in my lap it feels like I'm part of the movie."
It will be interesting to see how the game fares with critics, gamers and fans of the series as each of them will be looking for something different from the game to suit their own unique requirements. At the same time, everyone should also be looking forward to how Gearbox will take advantage of the Wii U's features to add to the overall experience.
Imagine putting the Wii Pad on your stomach and seeing an Alien pop out on screen…or not.