Annual Assassin's Creed releases are a "curse of success" – Ubisoft executive
| August 23rd, 2012 |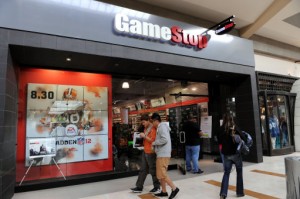 But revenue reinvested in smaller, riskier titles for consumers.
Alex Hutchinson, the creative director of the Assassin's Creed series, claims that the publisher is reaping the rewards of investing such a considerable amount in the earlier games of the series and that the money will be spent bringing new titles for gamers to enjoy in the future.
Huge franchises such as Call of Duty, FIFA and Madden, among others, have a new title released every year and consumers tend to get the feeling that they are paying for the same game with a handful of new features and, as a result, begin to feel cheated.
It has happened with the Call of Duty series, with the Modern Warfare series not bringing anything considerably new to the table. EA Sports FIFA series was also accused of the same crime before David Rutter took over and changed it completely.
One other series accused on becoming same-y is Ubisoft's Assassin's Creed franchise. However, there is one trend consistent with all the franchises mentioned above and that is that despite the fact gamers complain, they still do buy the games.
Alex Hutchinson believes that the reason behind the consumer demand is because they know that at the end of the day they are going to get a top quality experience and that as long as developers and publishers can provide those experiences a yearly release schedule can be justified.
He said, "Since when is something less amazing if you get a new one every year?"
The fact of the matter is that he may have a point as Assassin's Creed: Revelations, the third part of Ezio Auditore's trilogy, was the best-selling title in the series so far.
In a gesture of honesty and goodwill, Hutchinson explained Ubisoft's position as bluntly as possible.
He said, "If people want these massive triple- A blockbusters, people will have to accept that we have to make our money back somehow." He continued, "It's rare that you make your money back on the first one. Assassin's Creed 3 is a huge undertaking – we went back to basics on a number of things, including tech."
The creative director concluded, "Any revenue that a publisher can get to make riskier projects is cool with me."
To be fair, when it comes to having a diverse line of titles on multiple platforms, Ubisoft really does bring its 'A' game. Titles such as Splinter Cell, Ghost Recon, Assassin's Creed, Driver and Rayman are some of the more popular games among players and if the money earned from these titles is put into developing games such as Watch Dogs, we are all for it.
Disclaimer: the views and opinions expressed in this article are the writer's own and do not reflect the editorial policy of news.wishfree.com.