Another Wii U firmware update arrives, said to improve system stability and user experience
| December 5th, 2012 |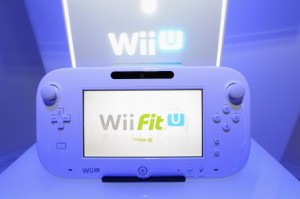 It is not a great day to be a Wii U owner as Nintendo has released yet another firmware update for its next-generation console.
The new update is reported to weigh 625MB, with the Japan-based company claiming that the downloading and installation may take up to an hour to complete.
Nintendo has also warned users not to cut off the power to the console or interrupt connectivity to the internet.
The latest firmware update does not appear to make any huge changes to the system, such as speeding up the loading and menu times.
Nintendo has said that the new update will improve the stability of the system. Some minor adjustments have also been made by the company to enhance the user experience.
While the size of the latest update is not even close to that of the one that users came across following the launch of the console in North America, it is still expected to come off as a bit of an inconvenience for the Wii U owners.
Analysts have been criticising Wii U because of the hefty day-one firmware update that patches majority of the console's online features.
The Japan-based company's president Satoru Iwata had recently apologised to the Wii U owners because of the inconvenience that they have to suffer the first time they switch their console. He also admitted that he wished that all the features could be made available to the console owners without any requirement to perform an update.
Nintendo of America President Reggie Fils-Aime, however, has remained defiant of the criticism. According to him, the mandatory firmware update was important it served to give developers a chance to making improvements to the elements until the last minute before eventually offering them to the consumer.
He contended that the requirement was made keeping the interests of consumers in mind, while also pointing out that such measures have also been taken by other consumer electronic products.
For the time being, anyone who purchases a Wii U console will have to perform the mandatory firmware update, which sizes up to 5GB.
However, Nintendo plans on integrating the features into the console sometime during next year, thus removing the requirement of going through the tedious update process.
Launched in North America on November 18, before hitting Europe on November 30, Nintendo's next-generation console is one of the hottest hardware in the markets at the moment.
With exclusives such as New Super Mario Bros U, Nintendo Land and ZombiU already on the shelves, the HD console has a strong appeal to it, which is serving to drive its sales.
Third-party support has also played a significant role in helping Wii U hold its own in the market.