Assassin's Creed 3: Liberation fails to top the Vita charts
| November 14th, 2012 |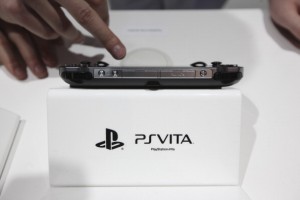 The monthly PlayStation Network charts are in and Ubisoft will be satisfied by the Assassin's Creed series debut on the PlayStation Vita as fails to take the top spot amidst competition from Retro City Rampage.
The monthly download charts for the PlayStation Vita are in and it makes for some interesting reading as number of games make their debuts.
Its console counterpart may be doing for itself but the portable version isn't doing all too well on the digital distribution front as Need for Speed: Most Wanted for the PlayStation Vita just sneaks into the top ten. Although, it should be added that the game did release later on in the month and the other titles did have more time to amass the number of sales that they did.
In ninth place is the cross-universe mash-up Street Fighter X Tekken. The game may not have lived up to the hype but it still provides a decent enough combat experience to keep fans happy, though Mortal Kombat remains the best fighter on the PlayStation Vita.
In seventh place is Tales from Space: Mutant Blobs Attack and ending the month one spot above it is SunFlowers. Both games are not as well-known as some of the bigger AAA titles, however, they still seem to have garnered enough interest for Vita owners to invest in them.
One of the more popular portable titles, Plants vs. Zombies PS Vita, still manages to interest players as the defense game sells enough to just miss out on the top five.
New Little King's Story is the reason why, as the platformer manages to captivate players and earn enough downloads to end the month of October in fifth place.
In fourth place is Ragnarok Odyssey, which is beginning to make a name for itself on the platform. Kicking off the top three is the joy of a title, LittleBigPlanet PS Vita. The portable version of the game makes full use of the Vita's features especially the touch-screen. Many agree that the game has found its home on the portable console and the sales seem to reflect that.
In second place is the eagerly anticipated triple-A title, Assassin's Creed 3: Liberation. The game was developed by Ubisoft and featured its own independent storyline while still managing to fit in with the console version. One can expect the sales to pick up later on as the game barely had enough time in the charts having released so late on.
However, the top selling game for October is none other than Retro City Rampage, which pays homage to some of the gaming world's most popular titles.
That's it for this month's chart for the PlayStation Network. Expect plenty of changes when the November chart is released.
Other People Are Reading