Assassin's Creed 3 minimum PC specs detailed
| September 27th, 2012 |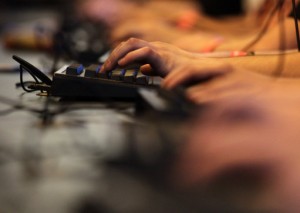 Ubisoft has released the minimum PC requirements needed to run their upcoming instalment in the Assassin's Creed series, which runs on Windows 8 as well.
One of the most notable IPs to have been released this generation of consoles is Ubisoft's Assassin's Creed series. Making white hoodies fashionable again, as well introducing the world to hidden blades and making a tradition of releasing some of the most mind-blowing CGI reveal trailers, the series has established itself as one of the biggest in the industry.
The previous instalment in the game, Assassin's Creed: Revelations tied up Ezio Auditore's trilogy and for Ubisoft, it also broke the sales record for the series, which justified its annual release model.
However, it seems a common practice by publishers to release the PC version of their games at least a month after the console versions have already hit the market and Assassin's Creed 3 is no exception.
Ubisoft were kind enough to announce the minimum specs PCs would require in order to run the game, which also mentions that the game is compatible with the as yet unreleased Windows 8 Operating System.
However, until that is released, users can use both Vista and Windows 7, although the former requires Service Pack 2 and the latter requires Service Pack 1.
In terms of video cards, Ubisoft lists any 512 MB DirectX 9.0c-complaint card that has a Shader Model 4.0 or higher, which includes the following cards:
NVIDIA GeForce 8600 GT/ 9 / 100 / 200 / 300 / 400 / 500 / 600 or better and in the case of AMD Radeon then the HD 3870 / 4000 / 5000 / 6000/ 7000 series or better would do the trick.
When it comes to the processor then Ubisoft advises players to have a 2.66 GHz Intel Core2 Duo E6700, 3.00 GHz AMD Athlon 64 X2 6000+ or better with at least 2GB of RAM, although 4 GB is recommended.
Any sound card that is DirectX 9.0c-complaint would do the trick although 5.1 surround sound is recommended as well 17GB of space available on the Hard Drive.
A Dual-Layer DVD drive is also on the sheet and anyone looking to jump into the game's multiplayer needs to have a connection speed of at least 256 kbps in order to ensure smooth operation.
It should be noted that these are the minimum requirements and that the powerful the machine, the better the game will run.
So, do the readers who plan on buying themselves a copy meet the minimum requirements or do they have some upgrading to do or is this a game that feels more at home on a console? Let us know in the comments section below.
Other People Are Reading