Assassin's Creed publisher posts a 27% increase in sales
| July 27th, 2012 |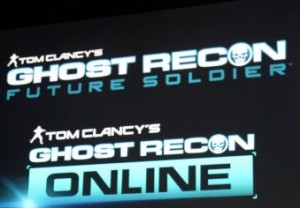 The publisher of series such as Ghost Recon and Splinter Cell has seen a jump in sales for the financial quarter as a number of titles sold better than expected.
Ubisoft has a number of the industry's most well-known titles in its portfolio ranging from the Assassin's Creed series to Rayman, it also makes full use of its Tom Clancy license with series such as Ghost Recon, Splinter Cell and Rainbow 6, as well as some arcade titles that have broken records recently such as Trials Evolution.
The publisher saw an increase in sales last year when it released Assassin's Creed Revelations, the final chapter in Ezio Auditore's trilogy as the protagonist and the game broke all the sales record of all other entries in the Assassin's Creed series.
Prior to that the studio was taken by surprise when the sales figures for Driver: San Francisco turned out to be higher than anyone had expected; the game was the first entry in the popular Driver series to be released on the current generation of platforms after Driver 3 was released on the PlayStation 2 many, many years ago.
Whether it was a case of nostalgia or the game living up to the hype remains an unsolved mystery but the bottom line is the fact that the game sold extremely well.
Another title which surprised everyone, including Ubisoft, as to how well it sold is the latest entry in the Ghost Recon series, Future Soldier. The game outsold all other titles in the United States for the combined period of May and June.
The game did not take the top spot for either month but the combined sales from both months were enough to ensure that the game sold more copies than any title in the market.
However, the increase in sales has not just come from off the shelf titles but was also complicated by arcade titles as well. In fact, the Xbox LIVE Arcade title Trials Evolution broke the record for the fastest-selling arcade title when it was released.
Ubisoft has forecast sales figures of EUR 1.2-billion for the year with profits around the EUR 90-million.
The CEO of Ubisoft, Yves Guillemot explained that the publisher had a two pronged strategy for growing the company and asserting its dominance on the market.
He said that for the medium term, Ubisoft was looking to, "capitalise on both the arrival of the new generation of consoles and the ramp-up of the free-to-play segment, which represent two major opportunities for us to step up growth and enhance our profitability".
As for the next generation of console, the publisher showed just how serious it was when it showed off its laundry list of titles it was developing for the Nintendo Wii U.