Bayonetta 2 not possible without Nintendo, says Platinum Games
| September 26th, 2012 |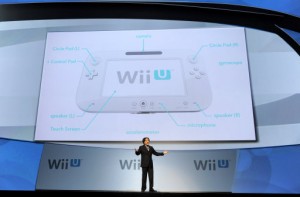 The Bayonetta fans are not in a very good mood these days and understandably so as they have been informed that the sequel to their beloved game is going to be a Wii U exclusive.
The forums are flooded with angry fans that do not have very nice things to say about both the developer of the game Platinum Games as well as the fortunate Nintendo console.
The executive director at Platinum Games Atsushi Inaba, however, defended both studio as well as the Japan-based gaming company, asserting that Bayonetta 2 was not possible without the support of Nintendo.
During an interview with Polygon, he conceded that the studio was having a few problems with Sega, its partner for the original Bayonetta game. This forced them go around searching for a new partner to support them with the development of the sequel, which was when Nintendo came to their rescue.
"Would Bayonetta 2 not exist without Nintendo? The answer is yes," he said. "We were looking for a partner to create Bayonetta 2 and Nintendo was a strong, cooperative partner that was willing to create and grow Bayonetta 2 together [with us]. As a result the platform became the Wii U."
Inaba went on to say that the association with the Japan-based company would help the Bayonetta brand to grow and reach an entirely new level.
He explained that due to the valuable support offered by Nintendo, the game had to become exclusive to its upcoming console Wii U, an impressive hardware with an equally notable controller, the GamePad.
In an effort to cool down the fuming fans, he assured them that Platinum Games has no intention of alienating the fans and is in fact simply trying to make the experience on offer even more satisfying.
He said the Wii U GamePad is being incorporated in the Bayonetta 2 gameplay and is likely to make the game even more interesting.
"Because of the Wii U GamePad, we are putting extra thought into how to use these differentiating features. There's a difference in the game design side, but we are enjoying the challenges of creating games for new hardware."
There is no doubt that the studio is extremely concerned about the strong reaction of the fans to the announcement that Bayonetta 2 will be released exclusively for Wii U, a console that is not even in the market yet. That, along with the fact that the upcoming console is not getting a lot of positive reviews from the industry analysts, has the fans fuming over the fact that they would not be able to enjoy the experience on Sony's PlayStation 3 or Microsoft's Xbox 360, the two platforms that exposed them to the original Bayonetta experience.