Best Buy, GameStop launch $99 Xbox 360 console
| July 2nd, 2012 |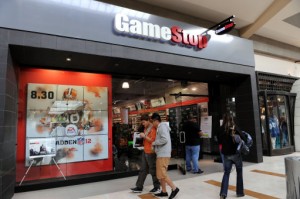 A 4GB console for under $100 available from both retailers in a contract deal, which ultimately requires consumers to pay $40 more than the market price over two years.
Microsoft is looking to get an Xbox 360 console into every household in the United States of America as it has now allowed retailers to offer the $99 Xbox 360 console package. Two major US retailers, Best Buy and GameStop have now listed the contract deal.
For those want to know how the deal will work, consumers will initially have to put down $99 as down payment in order to be eligible for the offer, after which they have to pay a monthly fee of $15 over two years.
By the end of which the user will have paid an extra $40 than the actual market price for the console at the very least, as one can expect the price of the console to drop before the two years period expires.
However, the offer will suit those consumers who are still slightly unsure over the console and do not want to invest too heavily in purchasing a video game console.
In order to entice those consumers even more, Microsoft has also thrown in a Kinect as well, which in itself is worth more than the down payment.
So in essence, for an initial fee of $99 and a $15 monthly fee, gamers will be getting a 4GB Xbox 360 console, a Kinect and a two-year subscription to Xbox LIVE Gold.
It seems Microsoft have moved towards offering a contract instead of dropping prices altogether. There has been no word on whether or not Microsoft will be offering their higher HDD consoles on a contractual basis as well, though at this point it seems highly unlikely.
What is significant about Best Buy and GameStop offering the deal is because earlier on Microsoft did not allow any of the retailers to do so but the change of heart probably comes as a result of the lack of access to the deal that consumers faced initially.
Many are seeing this move as a way for Microsoft to clear the path for its next generation console as it looks to clear out as much of its stock as possible before introducing the Xbox 720. The 360 has been selling extremely well in recent years as it broke the record for the company last Christmas when it sold over 3-million units during that particular period alone.
It will be interesting to see if Microsoft's new marketing strategy works out and who knows, it may turn out to inspire how video game consoles are sold in the future, or not. It seems the industry will have to wait and see.