Beyond: Two Souls developer is in a "strange position"
| August 31st, 2012 |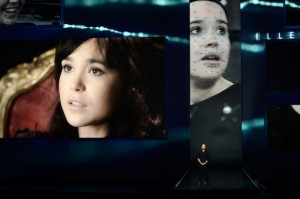 David Cage, the co-founder of Quantic Dream, the studio behind Heavy Rain and the upcoming title, Beyond, believes that very few developers have the freedom.
There are studios that have made it into the mainstream and develop titles for big time publishers and then there are the indie studios, which develop games, usually on a shoe string budget, but never fail to bring something fresh and new to the industry and in the process, change the dynamics of what games are developed and how they are done so.
That is however, unless you take into consideration the recent statements by David Cage, the co-founder of the experimentation oriented development studio, Quantic Dream. Having released Heavy Rain a few years ago, the studio created a whole new genre in the industry and the title received generally positive reviews for being daring, different and refreshing.
The studio then released the Kara demo, which blew audiences away with how detailed the on-screen characters facial expressions were before announcing their latest project at E3. Beyond: Two Souls will star Hollywood actress, Ellen Page, and is set to have a much larger scale than the studio's previous work.
However, when it comes to the development process, Cage believes that he may be one of few developers who have so much freedom when it comes to his projects.
In a recent interview, the daring developer said, "Very few developers are in my position, so I feel incredibly fortunate to be here, having this level of creative freedom, and at the same time having the financial means of a triple-A title."
He pointed out how that put him in such a fortunate position when he continued, "Usually, you make indie development, and you have limited resources, but you have freedom, or you work on a triple-A and you have the resources, but limited or no creative freedom. And I'm in the strange position where I have both."
Cage earlier shared the fact that he was never under any pressure from Sony to develop a sequel for Heavy Rain and was instead approached by the publisher who simply wanted to know where the studio was heading in terms of its next title.
Beyond impressed the audience at both E3 and GamesCom, but gamers still remain sceptical as how the game would build on Heavy Rain and continue to evolve the fledging genre. There is no doubt that developing such experimental titles brings with it a certain level of risk, but for now it seems that it does not bother Sony and Quantic Dream.
But what about the reader; is Beyond: Two Souls a game that interests them or is it just a title that they will ignore when it is released? Let us know in the comments section below.
Other People Are Reading