BioShock Infinite explained using Levine's toothbrush analogy
| December 28th, 2012 |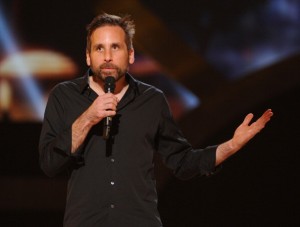 Ken Levine describes how BioShock will be a different experience and is based on a formula different from those used in Hollywood
BioShock Infinite has been delayed from its original release date a number of times now, with each delay sparking an outcry from fans who cannot wait to get their hands on Irrational Games' next instalment in the series.
At first the rumours surrounding the delay all pointed towards the possibility of a multiplayer component, which gathered some steam before Irrational Games came forward and denied those reports. Ken Levine, the creator of the series, later explained that the studio had been working on different multiplayer components and experimenting, however, none of them managed to fit into the game's narrative or overall feel of the game.
Levine also explained how the studio was going to great lengths to ensure that the experience is not as linear as many of the first-person shooters in the market are these days. The developer admitted that although the game was kind of linear in the beginning there would be a point where that would end and players would be thrust into a position where the freedom may overwhelm some.
In terms of level design, Levine also explained how the studio was hoping to do with away with as many tricks as possible, with doors closing by themselves to lock out a certain section, however, he admitted that they had to use these tricks in some cases.
He began, "There are certain things that you can't always avoid. But the goal is to make the player feel that everything's kind of organic." Before going on to elaborate how Infinite's world will be filled with items that may not necessarily have relevance to the story or plot, "It's this idea that not everything needs to be there for the player to progress, right? Most items exist in videogames for an exact reason."
Levine then went on to give an analogy of a toothbrush and how it could mean something in a Hollywood movie but necessarily in the game. "It's like in a movie if they cut to a shot of a guy taking out his toothbrush – well, you know that the toothbrush will play an important part in the story later on."
He added, "We have the advantage in Infinite that sometimes a toothbrush is just a toothbrush. Not everything in the game is utterly important – but that's okay, because it's just part of a bigger world."
Does the toothbrush analogy intrigue you or is this one example where Levine may not have been as articulate as he usually is? Let us know your thoughts in the comments section below and whether or not you are excited for BioShock Infinite.
Other People Are Reading