Black Ops 2 gets a Zombie campaign – rumour
| September 17th, 2012 |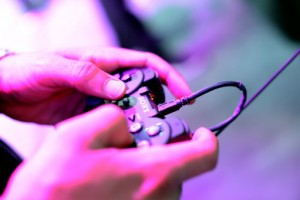 According to a listing on the online retailer, Amazon's, website, Call of Duty: Black Ops 2 will come with both a multiplayer and a story mode for the highly popular zombies mode, though neither Treyarch nor Activision have commented on the report.
Call of Duty: Black Ops 2 has quite the task of not only convincing fans to buy the shooter that has jumped from a Cold War setting to a futuristic, sci-fi shooter especially with a number of gamers slowly starting to grow weary of pretty much what has been the same game repacked and released with a handful of new features and maps.
While the overwhelming majority of gamers will still go out and buy the game, there is a touch of doubt creeping into the industry as to whether or not Black Ops 2 can outsell the current record holder, Modern Warfare 3.
Many believe that the franchise is beginning to go stale, as it has essentially been developed on the same engine the original Modern Warfare game was. However, if anyone tries to innovate and keep their games fresh, its Treyarch.
The developer introduced the Zombies mode in World at War, which became an instant hit among fans and more gamers tend to play that mode than any other. The studio also brought in a host of customization options for competitive multiplayer as well, with Infinity Ward, the developers of the Modern Warfare series, having a tendency to follow in Treyarch's footsteps.
Getting back to the subject of Zombies and it seems that gamers will now be able to play through a cohesive story instead of being given vague clues as to how the zombies came about and what the ultimate goal of the four protagonists is.
A description of the game on Amazon.com reads that one of the game's main features will be "the inclusion of zombies in gameplay, both as an option in multiplayer and as a campaign option."
If this listing turns out to be true, which it has quite a decent shot at being, then Black Ops 2 may have a major selling point on its hands. The zombies mode is immensely popular with many fans wanting the same feature to be introduced in the Modern Warfare line of games, however, Infinity Ward has suggested that that may never happen as they do not want to cannibalize their fellow studio's game.
All in all, Amazon has a habit of announcing games ahead of time as well as their features, nonetheless gamers should take the news with a touch of salt until the Zombies story campaign is officially confirmed.
In the meantime tell us your thoughts on whether the news has made you more excited about the game or not in the comments section below.
Other People Are Reading