Black Ops 2 is shaking up the series formula claims dev
| November 6th, 2012 |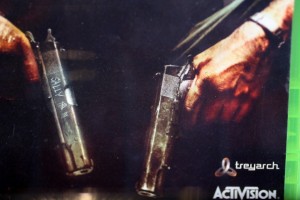 Treyarch tend to take more risks with their entries in the Call of Duty series and innovate more than Infinity Ward and the studio looks set to continue that tradition with Black Ops 2 as John Rafacz, the director of communications, explains.
Infinity Ward may have found the winning the formula with Modern Warfare and are more than happy to tweak and refine it with each new iteration in the series. However, Treyarch still seems to be looking for an identity of its own and has shifted from World War 2 in World at War to the Cold War in Black Ops and has now moved on to the near-future setting with Black Ops 2.
The move to the sci-fi genre may come as a surprise to many and may even put a few core Call of Duty fans off but it brings with it the potential of a fresh new direction for the series, especially in terms of what fans have come to expect.
However, the setting is not the only change that is being made in the upcoming game as the single-player campaign, multiplayer and zombies mode are being given a major shake-up as well. The major change being how the single-player missions are now sandbox and offer a number of different endings based on how the player chooses to approach them.
John Rafacz elaborated in some detail on the new mode while still managing to keep a few details close to his chest when he said, "I would say that there's a lot on offer! In single player you have innovations like the Strike Force levels. For the first time in a single player campaign you're entering into a sandbox environment that how the ending of your story changes. In a Strike Force level you can fail."
At the same time, the director of communications also pointed out that the game was looking to provide a more personal experience for players on the multiplayer front as well. Treyarch is apparently focusing on deeper levels of customization which will allow players to play with the style they find the most suitable.
He said, "Within multiplayer there's a reimagined create-a-class that allows you to forgo some types of content to build a class that's most valuable to your style of gameplay. And then there are zombies!"
Rafacz concluded, "Black ops 2 welcomes all skill levels and because of that, I've found a home."
But what does the reader think; does this bit of news make them more excited about Black Ops 2 or even more cautious with how much of the game is being changed by Treyarch? Let us know your thoughts in the comments section below.