Black Ops heading for the Mac
| September 26th, 2012 |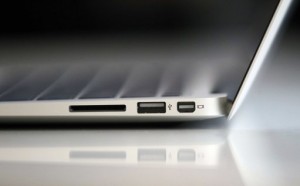 That's Call of Duty: Black Ops, the first one, not the eagerly anticipated sequel as the series continues its tradition of arriving late on Apples operating system.
Currently being developed, or rather ported, by Aspyr, the original Black Ops is set to hit Macs later on this year. However, Mac users can expect to pay quite a bit of money for the game and its various DLC packs, as it seems Activision seems to want to punish all those with the hardware for being able to afford the platform.
Macs do not come cheap so it will come as quite a surprise for many why Activision decided to release a two-year old game on the platform for $50. The price listed is actually $49.99, but if that one cent really matters and you own a Mac, then there is something wrong with you. No disrespect to Mac users of course, they are the envy of everyone who does not own a top of the line laptop.
The all-zombie Rezurrection Content Pack will release alongside the game on launch but gamers should forget about a bundle offer as the DLC will cost an additional $15 ($14.99). at the same time the Annihilation and Escalation packs will be released later on in the year.
There is some good news though, as the Strike Content Pack will come with the purchase of the game, although popular demand would have easily wanted that to be replaced with the Rezurrection Pack.
This is not the first time that a Call of Duty game has made it onto Apple's products so late as Modern Warfare 2 was only released last year on Macs, despite having been in the market on PCs and consoles for over two years.
The pricing also seems harsh as the game retails at around half that price these days, but with no real competition and any revenue the game generates coming as a bonus, the move is a business savvy one by the publisher.
Black Ops went on to break Modern Warfare 2's record for being both the fastest-selling and best-selling game in history before being replaced by Modern Warfare 3 a year later.
Meanwhile, Black Ops 2 is nearing its release date and it will be interesting to see how the game can stand up to Master Chief and his return in Halo 4. Can the series maintain its record breaking run or did it peak with Modern Warfare 3? It seems only time will tell.
But in the meantime let us know your thoughts on the release of Black Ops on the Mac so late on; is it a cynical move by Activision or is it a cynical move by Activision? Let us know your thoughts in the comments section below.
Other People Are Reading