Blizzard suspends Battle.net service in Iran
| August 31st, 2012 |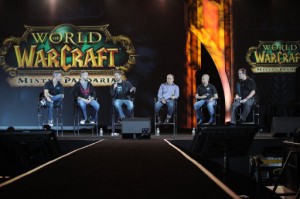 The on-going tension between Iran and the West has taken a new and rather strange turn today as Blizzard Entertainment blocked access to Battle.net for the Islamic country.
The publisher explained that the move has been taken in accordance with the US trade restrictions and economic sanction law that prevent companies from doing business with residents of certain countries.
Iran has been added to the list because of its conflict with the West over its nuclear programme, which the latter views as a serious and realistic threat to global security.
With access to the Battle.net servers blocked, the fans of World of Warcraft, Diablo III and StarCraft II in the region will no longer be able to access the game as all three games require an active Battle.net account.
The move by Blizzard to block access to its online service in Iran first came into light as a few players from the region reported on the official Activision Blizzard forum that they were suddenly unable to log into the World of Warcraft and Battle.net server.
Blizzard confirmed the reports and blocking access to the service in the region in compliance with the US laws.
"We can't speak to reports surrounding the Iranian government restricting games from its citizens. What we do know is that United States trade restrictions and economic sanction laws prohibit Blizzard from doing business with residents of certain nations, including Iran. We've recently tightened up our procedures to ensure compliance with those laws, which means we must restrict access to our games by players in those nations."
The statement was prompted following reports coming in from some Iranian gamers that the government has started a crackdown of Iranian gamers.
An Islamic Revolution Game Designers Community had been formed by the Iranian Ministry of Culture and Islamic Guidance during a recent conference, where pamphlets indicating games as a part of the western propaganda to poison the mind of Iranian youth were distributed.
The America-based publisher has not revealed any plans of refunding the World of Warcraft players following the ban of its online service in the region. It is also not clear whether people who pre-ordered the upcoming World of Warcraft expansion Mists of Pandaria will get their money back or not either.
The PR director of Blizzard Entertainment Rob Hilburger made it clear that the company will not be majorly affected by having to pull out of the Iranian market as it only constitutes a tiny fraction of what is comprised of a ten-million strong worldwide network.
Some analysts are of the opinion that placing such restrictions on Iran, especially in spaces that directly affect the Iranian public will only end up creating more hatred for the west in the nation and that a different strategy needs to be devised in order to pressure the Iranian government into shutting down their nuclear programme.