Capcom delays Monster Hunter 4 following poor sales of Resident Evil 6
| December 20th, 2012 |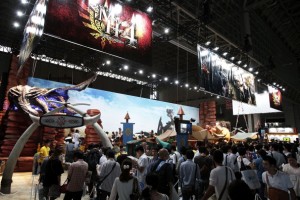 Upcoming action game for Nintendo's portable gaming console delayed until summer 2013 to enhance quality even further.
Capcom has delayed Monster Hunter 4, an action game for Nintendo 3DS that was slated for release by March 2013.
The publisher announced that the game will now arrive in summer 2013 now instead of the date that was originally announced.
Capcom explained that while the decision to delay the game was not an easy one to make because of the strong anticipation of the fans and interests of other stakeholders, the company felt that it was important to give the development team some additional time to make some necessary enhancements to the quality so that the new game lives up to the expectations of the fans.
"Capcom apologizes to all stakeholders and Monster Hunter fans who are anxiously awaiting this new game for this delay and asks for their understanding as development on this exciting title continues," the company said in a statement.
The decision to delay Monster Hunter 4 until summer 2013 is also said to be associated with the poor performance of Resident Evil 6 in terms of sales.
Released in the first week of October for the PlayStation 3 and Xbox 360, the latest title in the survival horror third-person shooter franchise failed to make the sort of impact in the market that the company had expected.
Due to its poor sales, Capcom recently had to lower its profit forecasts by 33 percent, bringing it to JPY 6.5 billion ($77 million), and sales by 11 percent, with 93.5 billion ($1.1 billion) being the new sales estimate.
A Capcom representative told gamesindustry.biz that, "Sales of the major new title Resident Evil 6 were initially strong but subsequently weakened. As a result, sales for this title are certain to fall short of the plan."
The company is putting in a great amount effort in enhancing the experience offered by the latest Resident Evil game and attempting to resolve quality issues through title updates, the most recent of which went live a couple of days back.
Furthermore, the game's first post-launch downloadable content (DLC) has been released for the Xbox 360 version of Resident Evil 6, which has introduced three new multiplayer modes, namely Predator, Survivors and Onslaught. The first two of these modes support up to six players, while the third mode supports two players only.
Capcom is evidently not willing to accept the fact that it has once again failed to please the fans of the survival horror third-person shooter series with its latest offering, but sooner or later it will have to get over it and start focusing on its upcoming games, which include but is not limited to DMC: Devil May Cry and Monster Hunter 4.
Other People Are Reading