Classic NES Mega Man games coming to 3DS eShop in North America
| December 19th, 2012 |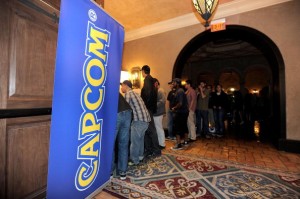 Capcom bringing all six Nintendo Entertainment System (NES) Mega Man titles to North America via 3DS eShop.
The classic Mega Man games are all set to hit Nintendo's portable gaming console in North America next week, with Capcom announcing that the first of six games originally released for NES will be hitting 3DS eShop on December 27.
The second game is scheduled to arrive on February 7 next year, while the remaining four games will be released for 3DS at regular intervals during the course of the year.
Capcom has not put any price tag on the re-releases of the NES Mega Man games for the 3DS yet.
The European and Japanese fans of the classic action game have been enjoying the first six games on their 3DS for some time now, while the American gamers were getting their patience tested as they awaited the arrival of the original Mega Man games for 3DS in their region
Fans of the Mega Man franchise anxious to get a taste of some classic action do not have to wait until December 27 to fulfil their desire.
Capcom has already released the recently-announced free-to-play Street Fighter X Mega Man, a crossover between two of the company's most prolific franchises celebrating their 25th anniversary this year, on its official website.
Available to download for free, the game has been developed by long-time Capcom fan Seow Zong Hui, with the publisher offering its support and helping with the direction.
Street Fighter X Mega Man sticks closely to the look, style and gameplay of the latter, which means that the players will find themselves revisiting the classic 8-bit era.
The game, however, features Street Fighter-themed stages and bosses. Players will no longer find themselves taking on some Robotic villain such as Cut Man, Bomber Man or Electric Man at the end of a stage.
Instead, Hui has put in the Street Fighter characters as stage bosses, with Mega Man having to fight the likes of Chun Li, Ryu and Blanka to clear the stage.
Initial reviews of the recently launched game have been pretty positive, something that hardly comes as a surprise since the game has been designed by a fan particularly for the fans.
However, the stages in Street Fighter X Mega Man fail to offer the level of difficulty that gamers and especially the fans associate with the brand.
Some compensation has been made as the bosses in the recently released game are much harder than the original bosses. The reason for this is that while the bosses in original Mega Man games are programmed to behave in a certain and predictable manner, the Street Fighter characters will hardly display any pattern in their movements and attacks.