Console business not under threat by social and premium games, says Sony's Jack Tretton
| August 13th, 2012 |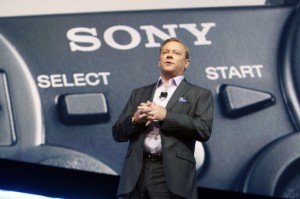 For the last few months, a number of video game industry analysts have turned up with a pretty similar speculation that the social and free-to-play games are the future instead of consoles.
There have not been too many views that oppose this belief, but if there is one person who is convinced that the future will be quite different from what the expert opinions are suggesting, it's the president and CEO of Sony Computer Entertainment America (SCEA) Jack Tretton.
With the company having its sustainability questioned because of its huge reliance on the PlayStation brand, both console as well as handheld, the SCEA boss is not too worried and remains particularly optimistic about the future of the consoles.
There has indeed been a surge in demand for smartphones and tablets, which many analysts take the liberty of linking with the rising popularity of social games. Additionally, the immense popularity of free-to-play game such as League of Legends on PC is attracting millions of players, a trend that has been there since the emergence of Defense of the Ancients (DotA) at the beginning of the current century. This particular game model has been crafted into a seemingly successful business model, allowing players to experience the basic features of the game while asking for a small fee to give them access to content that contributes to enhancing the original experience. This content can range from additional characters, items, clothes or stages, to a variety of other things.
However, Tretton is of the opinion that social games and the new business model are nothing more than an additive diversion and does not pose a realistic threat to the models that already exist in the industry.
"I think the opportunity to be in the console business is greater than ever before," he says. "[Social and free-to-play] is a business I think a lot of companies are learning is difficult to sustain for the long term. It's an adjunct or it's an add-on, but it's not where gaming is headed. It's an additive diversion. There's a place for social and freemium, but it's not going to replace the business models that are out there."
He acknowledged that there is indeed a huge demand for social games and freemium, but refused to consider them as a possible replacement for the experience that was offered by consoles.
The believe that smartphones, tablets and freemium is curbing the demand for handheld devices may be true to some extent as the relatively short life-cycle of mobile software and technology is keeping the developers interested.
The long life-cycle of the current generation consoles by Sony and Microsoft is being considered as a careless strategic decision by many analysts, who are of the opinion that it is pushing gamers away from consoles and causing them to search for alternative gaming devices.
Nintendo has already responded to the situation by revealing its next-generation console Wii U, which is expected to arrive in the markets this holiday season. Both Sony and Microsoft are yet to make an announcement about their future systems. It remains to be seen when and if they pay heed to the warnings that are being issued by a number of industry analysts regarding the consoles being under threat by smartphones and the significant role of extended console life-cycle in this vulnerability.