Console version of Diablo III 'up and running' at Blizzard
| December 12th, 2012 |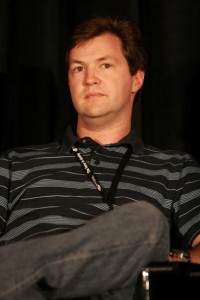 Blizzard claims to have a console version of Diablo 3 'up and running'. Not an official project at the company despite 'looking pretty cool'.
A console version of the critically and commercially action role-playing video game Diablo 3 is something that Blizzard Entertainment has been flirting with for quite some time now.
From time to time, the company had hinted its strong interest in porting the game to a new platform, though no concrete plans had ever been leaked.
That was before Rob Pardo, who recently got promoted from executive video president of game design to chief creative officer at Blizzard, revealed that the company already has a console version of the dungeon crawler up and running.
Without giving away the name of the console on which the game is currently being run, the Blizzard executive conceded during an interview with Polygon that the console version of Diablo III is looking pretty cool.
Despite all the progress that has been made in recent months, the company is still neither ready to talk about it, nor grant it the status of an official project as yet, as there is still plenty of work left to be done.
"We're still kind of exploring it," said Blizzard executive Rob Pardo, who was recently promoted from executive vice president of game design to chief creative officer. "We've got builds up and running on it. We're hoping to get it far enough along where we can make it an official project, but we're not quite ready to release stuff about it, but it's looking pretty cool."
The game's lead designer Jay Wilson reiterated what Pardo said about the developer exploring console options, though he further went on to add that the whole Diablo III team is working to add on to the game, most of which will be revealed at some point during next year.
Blizzard's plans for an expansion to the latest title in the Diablo franchise had already been revealed by the developer's CEO Mike Morhaime last month, though he had not given any time frame.
Wilson pointed out the impact of the most recent Diablo 3 patch, version 1.05, claiming that it has been the best update for the game so far, while citing the positive community response and number of unique logins.
"When it came out, we saw a big uptick in the number of people playing but mainly we just got really good feedback from the community and that's what we always look for," Wilson said.
Launched in May earlier this year for Windows and Mac, Diablo III has sold 10 million copies, with 3.5 million of these copies being sold within the first 24 hours of the game's launch.