Crysis 3, Watch Dogs and Mafia dev all make the headlines
| November 2nd, 2012 |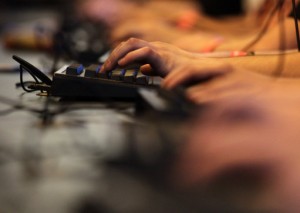 With the Holiday Season in full swing a number of studios are taking advantage of the extra attention and focus on the industry to promote and build up some hype for their games including EA, Ubisoft and 2K with news relating to their respective titles.
Ubisoft blew audiences away at E3 when they premiered their latest IP, Watch Dogs. Visually and gameplay wise the demo had everyone gathering their jaws from off the floor.
The internet was flooded with speculation regarding whether or not the game was set to release on next-gen consoles or whether it was a PC exclusive. At the same time the release window for the game was also a subject of much debate as many argued that the game could make it to shelves before the end of the current year.
However, Ubisoft have confirmed that the game is set to release in 2013 without specifying when exactly. At the same time, the studio broke its self-imposed silence on the game and released a dev diary highlighting the fact that Ubisoft had multiple studios working on the game.
At the same time, they also took the opportunity to throw a few career opportunities out there as well as Ubisoft is apparently looking to expand the Watch Dogs team and is encouraging interested applicants to see if they have what it takes to join the studio.
Moving on from Watch Dogs to the world of organized crime and the Mafia is planning its next big move. Actually, the developers behind the Mafia games is as 2K Czech, the developers, tease the fact that they are working on their next triple-A project.
Whether or not it is in fact another Mafia game remains to be seen however, all the world knows is the listing on one of the sites which reads: "the next AAA title of the studio."
Lastly, it seems EA are in the giving mood this time around and have announced that Crysis 3 will come with the original Crysis game. The catch being that it will be available to those who pre-order the game.
The game was released in 2007 as a PC exclusive and set the bar for PCs with the infamous 'can it run Crysis?' comparison of whether or not the machine could handle the game's visuals or not. However, since then the game has been released on both the PlayStation Network and Xbox LIVE as well and can also be found on Origin, EA's online digital distribution service.
The game is set to release in February, hot on the heels of another EA title, Dead Space 3, and the game seems to be upholding its reputation of being extra pretty, whether or not the gameplay lives up to the visuals remains to be seen.