Dead Island: Riptide showcases a number of improvements
| December 3rd, 2012 |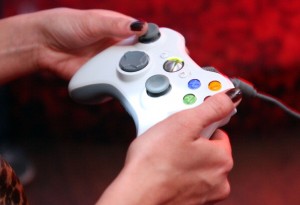 Deep Silver seem to be focusing on polishing their upcoming follow up to Dead Island, while adding a few new features as well.
The original Dead Island game raised expectations immensely with its controversial, yet profoundly impressive reveal trailer. The minute long CGI video began with a young girl running from a horde of zombies into her parents hotel room, only to turn into one of the undead and attack her father; who threw her out the hotel window. The entire trailer was played in reverse chronological order.
It hit the mark and got the reaction and attention the developers were looking for. However, the game failed to live up to the hype as instead of proving to be the highly polished gem of a game that it promised, it was a buggy, broken title.
Yet, it did provide just enough satisfaction to create a fan base and although the review scores were above average, the concept and vision were praised. More importantly though, the reaction was enough to warrant a sequel.
Deep Silver have since beefed up everything they could about the original and seem to have really taken in the feedback from fans and critics. A new physics engine has been put in place which creates a number of unique situations such as zombies tripping over obstacles, struggling against debris and co-op partners knocking each other out.
At the same time, the game continues exactly where its predecessor left off in more ways than one. Not only do the four characters of the first game, Sam B, Logan Carter, Xian Mei and Purna make a return but the player's progress continues as well. Whatever level the player ended the previous game will be the level he or she starts with in Riptide.
The game is set on another paradise turned nightmare Island as the latest wave of the undead have hit the Papa New Guinea island of Palanai. Players will be able to travel by boat around the island as well.
Not only that but a number of the bugs and issues have also been dealt with. An example of which is the new menu system, allowing for easier navigation among the various items, an improvement in the damage dealt by firearms, as well as the one-headshot equals one-kill rule and also the durability of some of the more expensive weapons.
The enemy types have been expanded  on as well with players now facing a variety of new enemies in a number of different environments.
However, the main question remains as to whether or not the game can build on the experience provided by the original Dead Island game and whether or not it too will have such a memorable, albeit controversial, debut trailer.
Other People Are Reading