Dead Space 3 for the Nintendo Wii U remains a mystery
| June 20th, 2012 |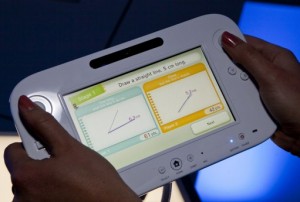 EA teases the gaming world by stating that the third instalment in Isaac Clarke's twisted tale is "not currently in the plan" for the Nintendo Wii U.
When Dead Space emerged onto the gaming world as a new IP from Electronic Arts, developed by a relatively unknown studio, Visceral Games, it did so without much of a fuss. However, as an increasing number of gamers began playing the game it quickly garnered a cult status for itself and was hailed by many as the return of the survival-horror series.
The game, in now trademark Visceral Studios fashion, did not hold back on the gore and violence, while at the same time immersing gamers in a claustrophobic, isolated, haunting atmosphere, which in itself was an experience on its own.
The success of the first game warranted a sequel and EA delivered when Visceral released the second game in the series. It retained a majority of its survival-horror elements while at the same time making the game more accessible to a wider range of gamers by introducing action elements to the gameplay as well.
Dead Space 3 was officially revealed at E3, earlier on in the month, and boasted improved visuals as well as cooperative gameplay for the first time in the series. The move seemed logical seeing how Dead Space 2's multiplayer did not quite workout and co-op is the new craze in video gaming circles.
However, one announcement that many had been waiting for never came. That announcement was whether or not the game would be making its way onto the Nintendo Wii U. When asked to comment on whether or not the game would be heading onto the Wii U, Steve Papoutsis, the Vice President and General Manager of Visceral Games, responded by stating that the prospect on Dead Space 3 on the Wii U was "not currently in the plan".
While that statement may rule out the game making its way on to Nintendo's console anytime soon, it does leave a backdoor open for a later release. Flooding a new console with content is not the smartest strategy especially a console that is only marginally better than the current generation and EA may just be waiting to see how well the console does before it makes any serious commitments to the console.
Dead Space is scheduled for release in February 2013, with analysts predicting that the Nintendo Wii U will be out around the same time if not before. It will be interesting to see how EA back the console post-launch as the publisher has already stated that it has a number of IPs lined up for the next generation.
We will have more on the story as and when it develops.