Dead Space 3 release date and Limited Edition confirmed
| August 17th, 2012 |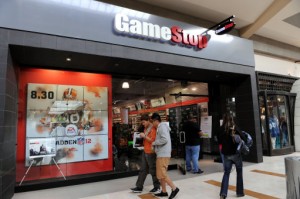 Isaac Clarke's third outing in the Dead Space series hits stores in February and the game's Limited Edition comes with two bundles for the player's limb dismembering pleasure.
Dead Space was one of the biggest surprises when it was released by EA as it brought the survival-horror genre back to life in some style. The game, developed by Visceral Games, a studio that is known for not shying away from graphic violence, went on to win a number of awards and the new IP became a sensation.
The sales figures took a while to get going as not many knew about just how truly horrifyingly brilliant the game was but by the end it did enough to warrant a sequel.
Dead Space 2 came along and took the series to another level and although the multiplayer component did not work out, the single player campaign had enough in it to keep both the original fans as well as new comers to the series happy.
Fast forward almost a year later and EA is set to release its third instalment in the core series of the game, Dead Space 3. The game looks to add a co-op feature and a new setting, as well as exploring a new level of dementia as the game's protagonist is clearly losing the plot.
The game is set for release on the 5th of February in North America and European gamers will have to wait a full three days longer for the 8th of February before they can get their hands on the game.
As for the Limited Edition of the game, well it turns out that it will come pre-loaded with two bundles, available only via Pre-Order, at least for the time being.
The two bundles are the First Contact Bundle and the Witness the Truth Bundle.
The First Contact Bundle comes with the First Contact Suit and Negotiator Weapon. The former "sports a flamboyant golden finish to provide protection from long-term space exposure and thick armor for… unspecified reasons", while the latter comes with an "overclocked, top-mounted Tesla Beam…capable of bursting a man-sized organism into several pieces with a single shot."
As for the Witness the Truth Bundle, players will be able to use the Witness Suit and the Evangelizer Weapon. The weapon is basically a "souped-up AL-2g assault rifle on the top with an Emerson 2100 "Big Boy" tactical shotgun on the bottom," which sounds awesome.
The Witness Suit is designed for exploring the snow covered areas of Tau Volantis and is covered in graffiti by those who claim to be "witnesses to the truth."
Both bundles come as part of the package of the Limited Edition and will be released on the same day as the game itself.