Demand for digital distribution of games on the rise in the United States
| July 4th, 2012 |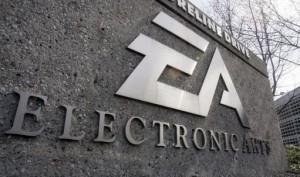 A recent survey of 8,500 gamers revealed that an increasing number of consumers prefer digital downloads to regular retail channels as the figure went up by 10% from last year.
NPD, a well known and reputed analytics firm, ran a survey of a sample size of 8,500 gamers and revealed an interesting trend in how consumers preferred to purchase their content, which includes both games and other media as well.
It turns out that although the overwhelming majority of gamers still preferred the good old-fashioned physical disc, an increasing number of gamers were now turning towards digital distribution platforms such as Steam, Origin, the PlayStation Store and the Xbox LIVE Marketplace.
According to the survey, 65% of consumers still preferred the regular retail channels however 35% preferred the digital route. The 35% figure represents a 10% from last year's NPD survey. This shows a trend that all the major publishers seem to be catching on to as they all have increased their content portfolio that can be purchased online.
Liam Callahan, an analyst from NPD, explained that the market was more at ease with the digital medium and distribution as the channel had evolved over the past few years. He said, "Gamers are growing more comfortable in acquiring content online, as we saw the preference for digital increase ten percentage points from last year."
At the same time, Callahan believes that  the mobile gaming market has also boosted digital sales of content due to the fact that the limited barriers to entry for inexperienced and first time  gamers means that an increasing number of users are making their way into gaming with their first real purchase of content online taking place digitally.
He said, "The proliferation of free games on mobile devices has reduced the barrier of entry for online gaming to zero, fuelling an increase in acquisition."
Sony seem to be the most serious out of all the publishers at this time as they not only have the PlayStation Network and PlayStation Store but have also recently announced their acquisition of Gaikai, the online game streaming service as well.
Microsoft on the other hand is set to expand their Xbox LIVE experience by adding it the overall Microsoft Windows 8 experience, meaning that all Microsoft devices will be able to interact and share content amongst each other.
One can expect to see growth in digital distribution as every publisher looks to expand and stake their claim in the emerging market. But what does the reader think, is digital distribution the immediate future or is there still life in regular retail for a few more years?
Let us know in the comments section below and join the debate at wishfree.com.