Dunwall City Trials the title of the first Dishonored DLC
| November 29th, 2012 |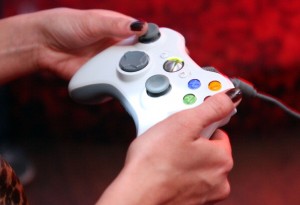 Hailed by many as the Game of the Generation, Arkane's latest game is looking to expand on the experience and provide fans with more content starting off with the first DLC for Dishonored.
Making use of the Chaos system and allowing players total freedom to complete the various missions and quests as they please, combined with a unique art-style and presentation, Dishonored has become one of the best IPs to be released in recent years according to gamers and critics alike.
The game has been hailed as first-person mix of the Fallout, BioShock, Hitman and Assassin's Creed games while still being able to carve out its own identity in the process as well.
Dishonored has been selling well at the same time, with Bethesda claiming to be surprised by the fact that the game has sold better than it expected and it is showing little signs of slowing down. In fact, according to the publisher Dishonored was the number one selling game on Steam during the Black Friday period, with retail sales also showing a significant boost as well.
There has been mixed reports from within the studio as to whether or not Arkane will release a sequel to the breakthrough new IP. The developers themselves are torn between ending the game on a high and considering a sequel.
However, the latest indications though seem to point towards a sequel yet there is some time to go before that announcement is made. Just pointing out the obvious.
In the meantime though both Arkane and Bethesda are looking to enjoy their success and keep fans engaged in the game's universe with the first of three DLC packs planned.
Dunwall Trials is the first of the three expansions and is made up of 10 different maps, each with its own set of unique challenges which will test the players on combat, stealth and mobility. For those trophy and achievement hunters out there, there is the added incentive of new trophies and achievements to earn and unlock as well.
There will be timed races, assassinations and surviving against waves of enemies within the various maps. However, the next two DLCs will be story based and will add more to the already rich universe in which the game takes place.
Arkane has confirmed that the second DLC will focus on the leader of 'The Whalers'. Not only that but there will be new powers and weapons available to the players as well.
No news has been given relating to the what the third DLC will contain but fans of the game will be sure to have plenty to keep them busy until then.
But what about the readers; does the DLC news excite you or not? Let us know in the comments section below.
Other People Are Reading