EA pulls the plug on online support for FIFA and NFL
| January 2nd, 2013 |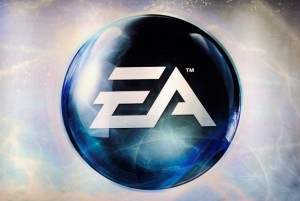 The publisher explains it would be a better use of its resources if they were focused on FIFA 14, Madden NFL 14 and so on.
In a statement released by EA, it has announced that it will be ending support for its entire '11' editions of their sports titles. This means that the likes of FIFA 11, Madden NFL 11 and so on will no longer be supported by EA on the online front.
The range of games which no longer have online support are FIFA Soccer 11 and FIFA Soccer 11 Ultimate Team, Madden NFL 11 and Madden NFL 11 Ultimate Team, NBA JAM and NBA LIVE 10, NCAA Football 11, NHL 11 and NHL 11 Ultimate Team, The Sims 2 and Trenches II for iOS devices.
The games can still be played offline in multiplayer and their career and manager modes will remain unaffected. However, players can forget about any updates to be released for the game in the future.
A statement, released by EA, explained the move and how it was mainly to shift resources from something that was not feasible anymore to something that fans of the various series would be looking forward to.
The statement read: "The decisions to retire older EA games are never easy." Before continuing, "The development teams and operational staff pour their hearts into these games almost as much as the customers playing them and it is hard to see one retired."
There were some stats thrown around as well to support the move. "But as games get replaced with newer titles, the number of players still enjoying the older games dwindles to a level — fewer than 1% of all peak online players across all EA titles — where it's no longer feasible to continue the behind-the-scenes work involved with keeping these games up and running."
This is not the first time EA has pulled the plug on online support of its titles as it does so on an annual basis. The Godfather 2 saw its online support pulled last year after the number of active online players fell below the level where it was feasible for the publisher to continue to operate the servers.
One can expect the likes of FIFA 12 and Madden NFL 12 to see their online support this time next year but by then, everyone will be too busy with FIFA 14 and Madden NFL 14 to even bother noticing.
But what is your take on the move by EA? Let us know in the comments section below.
Disclaimer: we apologise if the title of the article was slightly misleading. The 12 and 13 versions of each of the games are still supported by EA for online play.
Other People Are Reading