EA to consider Battlefield 3 Premium-like services for more company properties
| July 4th, 2012 |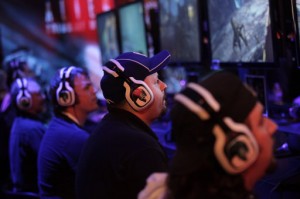 Electronic Arts (EA) Labels president Frank Gibeau has confirmed that the publisher could consider introducing Battlefield 3 Premium-like services into other games as well in the future.
He conceded that the response to the recently launched paid-DLC has encouraged the company to integrate such services into other products as well. Such post-launch content and services seem to carry a certain appeal for the gamers, who are willing to pay more in order to enjoy a different and somewhat enhanced experience from the same game.
In an interview with GamesIndustry International, Gibeau compared the impact of Battlefield 3 Premium to that of Activision's Call of Duty: Elite, stating that their service had exceeded the latter in terms of both value and content. The positive reception has tempted them to extend similar services to other company properties as well, as it appears that gamers are fond of such offerings.
"We actually think our Premium service exceeds what Elite does–from a value standpoint, from a content standpoint, and longer term we think that we can bring more properties into that offering, and that'll be great for the business," Gibeau said.
While Activision had introduced their premium service for Call of Duty in November last year, EA had announced the DLC for Battlefield 3 at the Electronic Entertainment Expo (E3) that was held at Los Angeles last month.
Gibeau contended that the company had been working on a premium service for its first-person modern shooter since last year, but there was a delay in release as the developers wanted to prep it up before launching it. Therefore, the notion that the company had been inspired by Activision's Call of Duty: Elite was incorrect. He did, however, assert that there was nothing wrong in using a competitor's innovation as a benchmark, attempting to match what they have achieved or going one step ahead and coming up with something even better.
"This is an industry where people have a lot of one-upsmanship, and if somebody innovates, you match it or you exceed it," stated Gibeau.
The Battlefield 3 Premium service has sold more than 800,000 subscriptions in just two weeks since its launch. With EA charging $50 for the service, which includes five new map packs and access to future DLC for the game, on PlayStation 3 and PC or 4000 Microsoft Points for Xbox 360, the company has pulled in $40 million so far.
DLC is being considered as the future of gaming industry by many analysts. However, the new model adopted by the gaming giants is not being appreciated by majority of the gamers, as apparent by a number of internet forums that are swarmed with angry consumers who are accusing the gaming companies of becoming greedy and milking them for the same product.