Epic Games expects development cost to double for next-generation games
| November 14th, 2012 |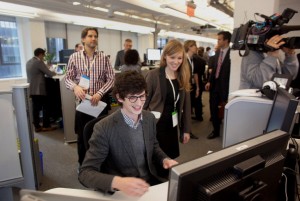 The cost of developing games will be twice as much as they are now, believes the technology adviser at Epic Games Tim Sweeney.
Commenting on the next-generation technology and how it would affect the cost of development during a presentation at the Montreal International Game Summit, he made reference to the large amount of resources that were used in the development of Samaritan Unreal Engine 3 tech demo, which was only three minutes long.
He conceded that the development team working on the demo had consisted of 30 members and yet it had taken them four months to get it completed, which was clearly far too long for a project.
Sweeney explained that after realising the amount of resources that the three-minute demo consumed, Epic Games was decided to closely analyse the production tools and eventually fine tune to such an extent that it helped them to bring down the production costs heavily.
Where the cost of making a game for the next-generation consoles was expected to become five times higher than the current cost, the fine tuning of the process and content made it possible for the studio to bring down the cost of development for the next-generation consoles considerably, bringing it to a factor of two to be more precise.
"If we extrapolate that [Samaritan development] into creating an entire game, we were worried that the cost would go up by a factor of three or four or even five in the next generation," he said. "And of course, we felt that was not acceptable."
He feels that being able to make a game for the high-end consoles that, according to the popular believe, are on their way by spending twice the resources is not a bad deal.
The views of Epic Games' technology advisor are in contrast to some of the publishers and developers.
A week ago, Ubisoft CEO Yves Guillemot voiced his opinion about the impact of shifting to high-end technology for next-generation games. He said that his company does not expect the operation expenditures to show any significant change upon moving to the high-end consoles.
Take-Two CEO was also of the view that developing games for the next-generation consoles would most likely prove to be more convenient and less costly because of the option of using more advanced technology that has become available over the last decade.
With such diverse opinions existing in the gaming industry, there only appears to be one way of knowing for sure whether the cost of development would increase or not and that is to wait until Sony and Microsoft finally decide to let go of their obsession with the current-generation consoles and finally turn their focus on the next-generation hardware.
Other People Are Reading