Fan made Half-Life remake Black Mesa has been released
| September 17th, 2012 |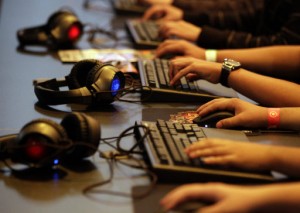 Developers release the game ahead of Steam Greenlight's official launch. Oh, and its free to download and play.
While a majority of PC gamers will be waiting for any news relating to Gordon Freeman and what he is getting up to in Half-Life 3, others have turned their attention to the eagerly anticipated fan-made remake of the original game.
It took over eight years to complete but Black Mesa is finally available for PC gamers to download and play for free. The remake is basically a mod of Half-Life 2, which means better physics, graphics and rich environments.
There is no requirement in order to download and play the game other than having the Source SDK 2007 installed, which is available as a free download from Valve's online digital distribution platform, Steam or, even better is the fact that if anyone has any game that uses the Source engine installed on their PCs then they can enjoy the mod as well.
In essence, Half-Life has been given a makeover and is available for a whole new generation of gamers to enjoy as well as provide some of the older gamers a chance to take a trip down memory lane and indulge in some cross-dimensional, alien killing, government cover-up exposing nostalgia.
However, the entire game has not been completed as yet, as the developers explained that the Zen world, which comes into play at the end of the game, has not been completed as yet. It will be available later on with gamers able to play up until that point just before the Zen world now.
The game will also be released on Steam's Greenlight initiative as well, as it was voted one of the top ten games that fans wanted to play. However, Greenlight's launch is also set in the near future, which means that the Steam version could potentially have the full mod instead of the number that the developers are planning to release right now.
Whether gamers want to wait until the Black Mesa's Steam Greenlight launch, or whether they simply want to download the game from the developer's official website, the choice is theirs.
As great as the Half-Life remake sounds there is still that burning question that fans have been asking for nearly five years now and that is 'where is Half-Life 3?'. A number of leaks have hit the internet but Valve has remained silent on them which has only made everyone doubt their authenticity.
The level of hype surrounding the game is already through the roof and one has to wonder whether the game, if It is ever announced, let alone released, can live up to the staggering expectation surrounding it.
It seems no one has the answer to that question but what they do have is Black Mesa, so get to it.
Other People Are Reading