FIFA 13 scores 1-million in sales to top the charts
| October 3rd, 2012 |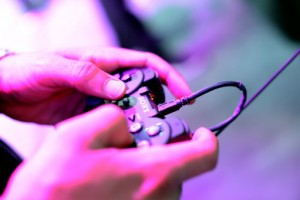 EA Sports' record breaking title does the business in the United Kingdom as it sprints to the top of the sales charts as the nation is swept by FIFA 13 footy fever.
The Holiday Season has officially begun following the release of FIFA 13, with titles such as Resident Evil 6, Medal of Honor: Warfighter and Hitman: Absolution, among others, set to make their debuts in the charts in the following weeks.
For the time being, New Super Mario Bros 2 sees itself slip to tenth place, which is not too disappointing seeing how it is a Nintendo exclusive title while a majority of the other games in the charts are multiplatform.
LEGO Batman 2: DC Super Heroes may not be the best instalment in the LEGO series but that is not stopping it from spending another week in the charts as it takes up the number nine spot for the previous week.
The Elder Scrolls V: Skyrim is benefitting from the latest DLC to have been released for the game as sales for the title have come back from the dead thanks to Dawnguard.
Rocksmith finds its way into the top ten as well but could only go as high as seventh place, one spot behind Square Enix's addition to the open-world sandbox genre, Sleeping Dogs. The game combined Batman: Arkham City's combat style with Grand Theft Auto's scale, and although it was a little rough around the edges, the game still made an impact.
Pro Evolution Soccer 2013 seems to only be attracting the core Pro Evo fans at the moment as it finishes outside the top four and with it the chance to play in the Champions League. Whether or not sales will pick up for Konami's title is anyone's guess, though it does seem unlikely at this point in time.
Mists of Pandaria, the latest expansion pack for World of Warcraft, kung fu's its way into the top ten and into the top four, just one spot behind F1 2012, which was in second place last week. Both games have been doing well but it will be interesting to see if they can maintain their momentum over the coming weeks.
Borderlands 2 slips down one place to second spot as 2K Games sequel to the critically acclaimed predecessor continues to bring the loot addiction back with a solid second instalment in the series.
However, when FIFA 13 comes rocking, no one bothers knocking and the same has been sold out in a number of regions throughout the world as EA Sports have another mega hit on their hands.
But what about the readers; have you picked up a copy of FIFA 13 yet? And if not, then what are you waiting for?
Other People Are Reading