FIFA 13 to get Luis Suarez 'Dive' and Gangnam style goal celebrations
| October 31st, 2012 |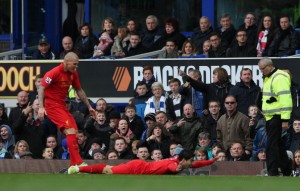 EA Sports has confirmed that they are bringing a number of new celebrations to spice things up in their latest football simulation game including the Liverpool striker's 'dive'.
FIFA 13 is the best-selling sports simulation title in history as it outsold the previous record holder, FIFA 12, by quite a margin but it seems that EA Sports, the developers, are not resting on their laurels and are keen to continue to add new features and enhancements.
Rosemary Marlow, the community manager at EA Sports, emphasized on the fact that the developer was always looking at how they could incorporate feedback from fans into the game.
"At EA we pride ourselves in the community we have developed and nurtured over all these years and plan on further growing that experience in the future as well," explained the community manager.
"Our key is the emphasis we put into our forums and with services such as EA Sports Football World, our partnership with the Barclays Premier League as well as our Interactive World Cup, we really look to engage with our fans and hear what they have to say on a regular basis."
Over the years, the development team at EA has highlighted various examples of how they've incorporated fan feedback into the game including better presentation, user-interfaces and improved animations.
However, the studio seems to be pushing that further with regular updates bringing in new features as often as possible.
"With the EA Sports Football club, we brought a whole new level of immersion for the player and with the weekly challenges we also blurred the line between reality and FIFA 13." Marlow continued, "However, we wanted to add more depth to the EA Sports Football Club points that players earn and can spend to redeem various in-game rewards."
"Apart from the kits, traits, boots and appearances that players can unlock, we also have celebrations that players can redeem as well. We see this as one of the areas we can provide more content for the user and in order to demonstrate this we are releasing a number of new celebrations that will be available with the next update."
The celebrations include Liverpool striker, Luis Suarez's 'dive', which he performed during the recent Merseyside Derby, as well as the popular Gangnam Style dance as celebration options. Both will need to be redeemed in-game.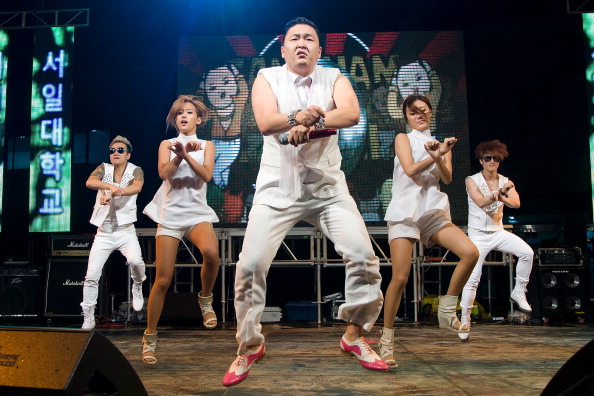 Rosemary Marlow continued, "We plan on delivering relevant, popular content that appeals to our community and adds value to the overall FIFA experience." Before concluding, "You've just been trolled."
Disclaimer: this is a satirical piece and a work of fiction. The views and opinions expressed in this article are the writer's own and do not reflect the editorial policy of news.wishfree.com