Former public face of GameStop pleads guilty to $2 million embezzlement charge
| November 5th, 2012 |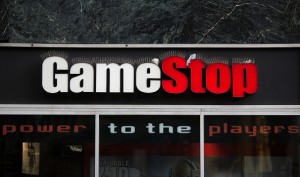 The former VP of corporate communications at GameStop Frank Christopher Olivera has pleaded guilty to using his position to embezzle nearly $2 million from the retailer.
While serving as the spokesman and public face of the Grapevine-based video game retailer, Olivera was doing a pretty good job.
Much to GameStop's misfortune, that was not the only thing that he was doing at the retailer. He also had the responsibility of process the invoices received from the vendors.
It was this part of his job at the American entertainment and software retailer that got him in trouble with the law and quite rightly so.
The scheme that Olivera had been running for quite some time to funnel money out of the retailer and into his own bank account was elaborated in the federal indictment that was filed recently.
According to indictment, the former GameStop VP of corporate communications had been clearing payments to a PR agency called Cloud Communications, LLC, which had its offices located in Las Vegas, Lake Tahoe and Canada,
The payments cleared by Olivera from GameStop to Cloud Communications, LLC, were sent to the representative of the latter Jennifer Miller.
After a while, the top brass at the retailer began to suspect that these particular payments were being deposited by Olivera himself instead of the company's representative.
A federal investigation eventually confirmed the hunch, revealing that the company that Olivera had been making payments to do not even exist and Jennifer Miller turned out to be a fake representative, which only existed on paper that had been filed by the former GameStop VP of corporate communications.
Olivera was depositing money to the account of fake PR agency and later transferring it back to his own account.
The scheme had been running for quite some time, with the former public face of the American retailer embezzling nearly $2 million from July 2009 to April 2011 and from the looks of it, he would have continued the scheme to defraud had he not be caught.
Olivera has pleaded guilty and thus faces imprisonment for up to 20 years as well as a $250,000 fine.
GameStop has not commented on the matter so far and seems to have decided to let the court and verdict do the talking.
Losing $2 million to fraud and that too by one of its own executive employee is not something that the retailer will be too happy to own and thus keeping quiet on the matter surely seems like the best way to handle the situation.
This case and fate of Olivera will surely serve as an example for other people who are involved in fraudulent practices, warning them of the bitter consequences that await them on the road that they have chosen to tread on.