Franchise director says Halo 4 is 99 percent complete
| September 24th, 2012 |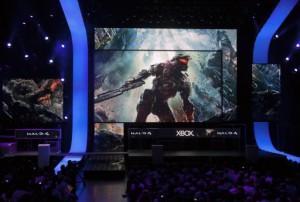 There is good news for Halo fans as it has been confirmed that the latest instalment in the first-person shooter franchise and first game in its new "Reclaimer Trilogy" is 99 percent complete.
Scheduled to make its debut in November, Halo 4 is just inches away from completion, with only a few things left to take care of before the new developer of the Halo franchise 343 Industries will be able to present the product of their efforts to the gaming world.
The news of Halo 4 being 99 percent complete was revealed by the franchise director Frank O'Connor during his interview with Giant Bomb.
According to O'Connor, the game is simply going through some last-minute polishing and will soon become ready for launch.
"It's just sort of getting it in shape for certification and then manufacture," O'Connor said. "And then just cleaning out last minute bugs and getting ready for launch."
Halo 4 is a direct to sequel to Halo 3 that was released in 2007, with the game beginning four years after the events of the latter.
From what is known so far, the latest instalment in the franchise will see Master Chief make his return as the main protagonist, this time the game exploring his character a bit more. AI Cortana and John will also be featured significantly in the game. Halo 4 will also introduce new characters, feature new weapons, vehicles and other elements.
It is the first time that a numbered Halo game would be developed outside of Bungie Studios. The studio, however, separated from Microsoft Studios in 2007 and therefore the company established Bungie Studios to oversee the development of the Halo universe.
A creative team comprising of nearly 200 people has been working on the development of the upcoming Halo game since 2009, with the game getting announced at last year's Electronic Entertainment Expo.
Being the first game in the new Halo series trilogy, there is no doubt that two more games will follow in the future, though speculations suggest that the next two games will arrive on Microsoft's next-generation console. Hiring is already going on at the company to bring in new talent to work on the next-generation visuals and infrastructure, both of which will drive the future of Halo.
The Halo franchise is exclusive to Microsoft's console, playing a huge role in the excellent sales of both Xbox as well as its successor. The game is often used as an example of what the hardware is capable of producing.
It would be interesting to see how the latest Halo game turns out and if the fans of the series will show a positive response to what 343 Industries has done. With two more titles still to follow in the trilogy, the success of the upcoming game will be crucial.