Free-to-play Call of Duty Online targets China
| July 5th, 2012 |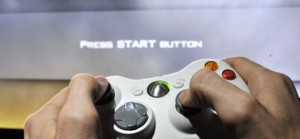 Activision's entry in the F2P market is hoping to tap into the emerging and "exciting" Chinese market with Call of Duty Online.
Free-to-play gaming has seen a boom in interest after getting off to a fairly slow start with only a handful of publishers showing any intention of entering the market.
However, many have followed Electronic Arts' example since then with Ubisoft releasing Ghost Recon Online on PCs and announcing it for the Nintendo Wii U as well and Ghost Recon: Commander, aimed at more casual gamers on Facebook.
CryTek is also working on a triple-A title for the free-to-play market and Sony has Dust 514 set for release in the near future as well. EA's Battlefield Heroes and World of Tanks' success was the catalyst needed for the F2P market to grow.
The latest publisher to announce its title is Activision as they look set to take the biggest franchise in the industry, Call of Duty, on to the emerging business model. It also turns out that the studio is aiming at catering towards the demands of the Chinese market.
The move comes as a result of a number of factors coming into play; one of them being Tencent's move to strengthen its ties with the Western market and Activision is keen for things to work out the other way round as well.
Bobby Kotick, the CEO of Activision Blizzard, said, "We are very excited about our relationship with Tencent and the opportunities for gaming in China," before going on to point out the importance of moving in to the Asian market as well, "We think China is one of the most exciting places in the world for us to grow our business and to develop innovative new games."
The sentiment was backed up by the President of Tencent, Martin Lau, who said, "We believe Call of Duty Online will attract tens of millions of loyal fans in China, and our game platform and operational expertise to run massive multi-player online games can provide strong support to deliver the immersive and highly interactive game experience to game players in China."
Activision will be hoping the game will remove any barriers to entry for inexperienced and new gamers who find core games a bit intimidating.
The game will be free-to-play for users as money or a lack of it will not stop gamers from playing Call of Duty Online, however, Tencent and Activision will look to earn revenue by offering in-game content for real-world money, similar to how other games in the same model operate.
Whether or not Call of Duty Online will prove to be a success remains to be seen as an increasing number of publishers are moving in to stake their claim in the Chinese market.