Gears of War Designer looking for more challenge in current generation games
| June 24th, 2012 |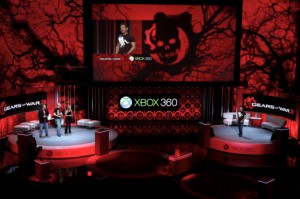 Cliff Bleszinski, Epic Games design director, claims that the next title in the Gears of War franchise will be unlike other current-generation games that offer an easy and linear experience.
The developer believes that the gaming industry is focused on expanding its audience by really bringing the level of difficulty down instead of concentrating on other aspects to make games more enticing.
Bleszinski stated during an interview with Xbox 360 Achievements that a reduction in challenge offered by the games have resulted in making them linear and easier, thus requiring very little effort from the gamers to achieve success.
Instances that eventually appear in games to actually offer some sort of challenge to the players are conveniently dealt with by paying a visit to websites such as GameFaqs.com, a place to get hands on walkthroughs and cheats.
The developer went on to point out Software's role-playing games Demon's Souls and Dark Souls, attributing the success of these two games to their demanding nature.
"The more I play games [that aren't challenging], the more I turned off to them and just want to get back to systems interacting with systems, and get back to a game that, you know, when was the last time a game really challenged you and asked something of you, right?" he said. "There's a reason why Demon's Souls and Dark Souls have taken off lately. It's because they really require you actually try."
While the other developers may be giving priority to building a larger audience even if it means killing the challenge in the game, Bleszinski made it clear that the upcoming title in the Gears of War franchise will be anything but easy as Epic Games are working in collaboration with co-developer People Can Fly to ensure that Gears of War: Judgement puts the perseverance of players to test.
While the casual gamers have not been ignored during the development of the game and thus a casual mode has been retained in order to let such players enjoy the graphics and get a taste of the gameplay, it is the other modes that will offer the real experience, though only to the hardcore gamers who are willing to take on the challenge. These modes will ensure that a player dies as many times as possible before making any significant progress in the game.
The intended motivation for raising the difficulty level is to bring back the real sense of fulfilment that is associated with beating near-impossible odds to register success.
Releasing next year, Gears of War: Judgement will look to revive the challenge that was present in games before a change in priorities took place. The upcoming third-person shooter is a prequel to the first game in the series, taking players back to the time of carnage immediately after the Emergence Day.
Other People Are Reading