Ghost Recon Commander sneaks unnoticed onto Facebook
| June 24th, 2012 |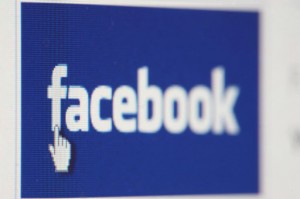 The first hardcore game makes its way on to the popular social platform and is directly linked with players' progress in Ghost Recon: Future Soldier.
Ghost Recon Commander is a game that not many users of the popular social networking site, Facebook, will be aware of, however, according to those who have played the game, it is definitely worth a try.
The game is like nothing the social platform has seen before. There is no planting or harvesting crops, guessing what the other person has drawn as it barely resembles anything other than splotches and wavy lines or playing Scrabble, renamed as Words with Friends for legal reasons.
However, Ghost Recon Commander offers gamers the chance to pull of headshots and use firearms against their opponents in a turn based Ghost Recon themed Real Time Strategy (RTS) game.
The main attraction for Ghost Recon fans is the fact that the game allows players to remain involved in the game's universe as items and extras, which are unlocked in Commander, transfer over to Future Soldier.
Gamers expecting the game to have the same level of graphical prowess as the console version need to get their head checked, although the game is one par with the best looking titles that Facebook has to offer.
There are a total of 10 missions in the game and gamers will have to pick their friends to accompany them on the missions for support. The friends can level up alongside the main player and experience points are awarded for every noteworthy action carried out in the game.
The game's lead designer, Brathwaite, explained the ethos behind designing the game for the Facebook audience. She said, "It's not super gory, but we didn't want to dumb it down for the Facebook audience. As  a 43-year-old female, I am the Facebook audience. I like the look of the landscape because you can either blow it up or vacation there."
Brathwaite was referring to the game being set in South America, with some of the missions taking place in the marketplace.
Commenting on the game's turn based nature, one of the game's developers said, "We felt that matched the way people play games on Facebook."
Both the game's developers Brathwaite and Romero are avid Ghost Recon fans having spent over 150 playing the game and stated that they were over the moon when asked to develop a Facebook game for the Ghost Recon franchise.
"We were insanely excited that Ubisoft contacted us. It's like a dream come true."
The game has been online and available to play on Facebook since the 22nd of May and anyone who wants a more core gaming experience then Ghost Recon Commander will be a title that they may wish to give a try.