Google reports Diablo 3 among top 5 trending searches during 2012
| December 14th, 2012 |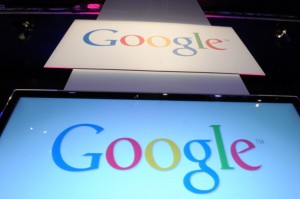 Royalty and Hollywood may be popular, but if what the company behind the world's best search engine reported is to be believed, the aforementioned topics have not been as appealing as Diablo 3 during the current year.
Blizzard Entertainment's immensely popular action role-playing game Diablo 3 has ended up in the top 5 on Google's top trending searches this year as per the annual Zeitgeist 2012 results that the company published recently.
Getting as high as the fifth place on the list is indeed an achievement for the company, especially with it sitting above Kate Middleton, Olympics 2012, Amanda Todd, Michael Clarke Duncan and BBB12, with the last item a Brazilian version of Big Brother in case you are wondering.
Based on the highest amount of traffic generated in 2012 as compared to 2011, Google's top trending searches make it quite obvious that the latest title in the Diablo franchise was indeed a big deal for people around the globe, something that has already been proved by the excellent sales figures that the game has achieved already.
The search items that landed above the popular video game included Whitney Houston, who remained the most common Google search during the year, Gangnam Style in second place, Hurricane Sandy in third and iPad 3 in fourth position.
Diablo 3 was the only game to find itself a place in Google's overall trending searching list for the year 2012.
The presence of Blizzard's action role-playing game in Google's top trending searches list for the year hardly comes as a surprise, since the gaming community had been looking forward to it for close to a decade now.
The first and second title in the franchise had been considered among the best games of their time and therefore the latest sequel was highly anticipated.
Diablo 3 launched during May and wasted no time in breaking first-day PC sales records, reaching 3.5 million sales in just 24 hours of its release. The momentum continued, with the game reaching 6.3 million sales in just one week and eventually crossing the 10 million mark as the year continued.
Despite a rocky launch in some regions, along with issues pertaining to battle.net servers and digital purchases, the dungeon crawler continued to find success, bringing the long-time domination of World of WarCraft to an end.
Blizzard has been introducing regular updates to the game in order to enhance user experience and sort out the small issues that spring from time to time to ensure that the quality of online experience is maintained.
The developer has started to consider a console version of the game and have in fact claimed that it already has Diablo 3 up and running on a console, though not specifying which console exactly.
Blizzard has also revealed its plans to continue evolving the latest Diablo title, teasing that the company is currently working on the next big thing for the game.