Gran Turismo series sells over 67-million units
| November 7th, 2012 |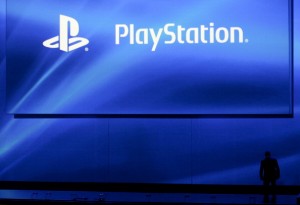 The PlayStation exclusive racing simulation series has sold an incredible 67,890,000 units since the first game was released in the last millennium on the PlayStation One and sales of the game are only just beginning to saturate.
It may not be everybody's cup of tea but the Gran Turismo series is the racing game for car enthusiasts and purists. Many compare it to the likes of the rebranded Need for Speed series, Shift, and Microsoft's Forza Motorsport series, but while those retain an element of arcade racing, Gran Turismo's unwillingness to forgive mistakes and emphasis on a core driving simulation experience make it the racing game for many.
The series has seen a total of five core games, two prologues, one concept series game and one title released on Sony's first-generation portable gaming device, the PlayStation Portable. That is a total of nine games in the series that made its debut in 1997 on the PlayStation One.
To date the lowest-selling game in the series so far has been Gran Turismo 4 Prologue, which only managed to sell 1,400,000 units, which is not bad for a prologue.
The second lowest-selling Gran Turismo title happens to be the title released just before GT4 Prologue as Gran Turismo Concept Series only managed to sell a total of 1,560,000 units.
Jumping a few million ahead and we come to the PlayStation Portable's best-selling racing game with Gran Turismo PSP, which amassed a total of 3,860,000 units since its release and the count is still rising, albeit slowly.
Next in line is Gran Turismo 5 Prologue, which kept fans busy while Polyphony continued to work on GT5. The Prologue sold an impressive 5,350,000 units.
Having sold 9,010,000 units since its release in 2010, Gran Turismo 5 comes in next. The game has been a success for Sony despite its slow start and one can expect a sequel based on these sales figures alone.
Narrowly beating out the latest game is Gran Turismo 2 which sold 9,370,000 units and one can expect GT5 to overtake it in the long run.
The third best-selling game in the series happens to be the original Gran Turismo which has sold an incredulous 10,850,000 units since its release in 1997.
The runner up award goes to Gran Turismo 4 which sold 11,600,000 units.
However, none of the games have come even close to the best-selling Gran Turismo game of all time as Gran Turismo 3 A-Spec tops the charts with a mammoth figure of 14,890,000 units sold. The game was released on the PlayStation 2 and remains the best-selling racing simulation title on a PlayStation console to date.
One can only hope that Polyphony digital continue to deliver a product that can emulate the success of the games that have come before it.
Other People Are Reading