Grand Theft Auto, Red Dead Redemption and L.A. Noire in the same box
| October 15th, 2012 |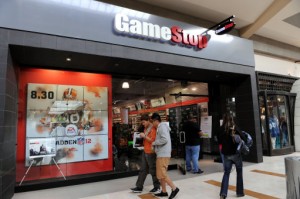 Rockstar is set to put four of its biggest games in the same box with the Rockstar Games Collection, set to retail at $59.99.
If one thinks about it, Rockstar very rarely has any bad games on its roster. Some games did not live up to expectations, but were still way above average, some games did not sell as well as Rockstar would have liked but redefined the gaming genre and got near perfect review scores at the same time.
The studio has a habit of creating new IPs that never fail to disappoint. Bully was released on the previous generation of consoles and quickly became one of the most popular games. At the same time the studio released L.A. Noire to critical acclaim and also saw the implementation of revolutionary facial animation technology, the likes of which no other game had implemented.
Throw in another new IP, Red Dead Redemption, and one can see how the studio manages to bring in some of the biggest titles in the world of gaming.
The most recent new IP to be released by Rockstar is Spec Ops: The Line, which paints a very different picture of war and what a soldier goes through. In fact, it could very well be the first anti-war game to have hit the mainstream in recent years.
At the same time, the studio also has the hugely successful Grand Theft Auto series in its line up as well and the fifth game in the series is well into development as well.
Max Payne 3 is also a title that was brought back years after the second game was released and that too to praise from critics.
Whichever way one looks at it, Rockstar is never far away from success, or controversy for that matter. A number of their games were met with negative media coverage especially titles such as Bully and Grand Theft Auto.
All that to one side, Rockstar is set to offer every gamer a chance to own four of their best games on the same disc with L.A. Noire, Grand Theft Auto: Episodes from Liberty City, Midnight Club: Los Angeles and Red Dead Redemption in the same box.
Titled 'The Rockstar Games Collection Episode 1', the bundle is set to retail at $59.99 and set to release later on in the year.
What is interesting to note is the 'Episode 1' tag, which would imply that more Rockstar Collection bundles are on their way as well. Whether or not one could expect a Max Payne trilogy pack is something worthy of some speculation and maybe an HD remake of Bully wouldn't be out of the question either.
But what about the readers; what would you like to see in 'Episode 2'? let us know in the comments section below.
Other People Are Reading