Half Life remake, Black Mesa, release date announced
| September 4th, 2012 |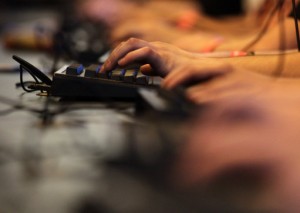 The fan made remake of the classic first-person shooter title is set for release on the 14th of September, although some of the latter chapters/levels of the game are still in development.
There may be a number of gamers who have not played the original Half Life and do not get what the fuss is about whenever the more senior gamers complain about the lack of Half Life 3 news. Those gamers may not find this news of much interest to them much but if Black Mesa proves to be half as decent as the original then it could introduce a whole new generation of gamers to the silent but violent world of Gordon Freeman.
Half Life was developed by Valve for PCs and much like Naughty Dog's Uncharted, the game redefined not only the genre but also how games were developed from then on. The game consisted of a lengthy single player story, with twists and turns, action and puzzle solving, platforming and even trips into an alien world as well as the silent protagonist, Gordon Freeman.
To term the game as expensive would be an understatement as a number of mods emerged from the code of Half Life, including the Counter Strike.
However, the original game was released over a decade ago and since then Half Life has seen a direct sequel and two additional episodes, one and two, as well as a number of titles that have stories running parallel to the first game's, Blue Shift and Opposing Force.
Fans have been eagerly waiting for any news surrounding the release of either Half Life Episode 3 or Half Life 3, instead they have received nothing but silence from Valve. A group of fans have taken advantage of this and have remade the original Half Life games using the game's current engine.
Titled, 'Black Mesa', which is where the events of the first game take place, the fan made version of the game has largely impressed with whatever gamers have seen of the title so far and it now has a confirmed release date.
Black Mesa is set to be released on the 14th of September and will allow players to play up to the Lambda Core chapter. The rest of the game will be released once it is completed but gamers will have this to keep them occupied until then.
As for the price, well the game is free and so is it's soundtrack, although gamers can wish to pay whatever they want if they choose to do so.
If Black Mesa manages to take off, then it will be interesting to see how Valve take to it and it may prove to be the kick up the backside the developer needs in order to get to work on Half Life 3.
Other People Are Reading