Halo 4 beats Black Ops 2 even before release
| July 23rd, 2012 |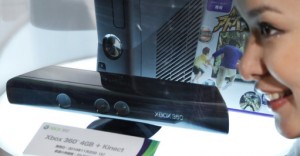 A recent poll states that gamers are more excited for the return of the Halo series instead of Activision's upcoming first-person shooter title in the Call of Duty series.
'Halo 1 – Black Ops 2 0' is how the score between the two games is at the moment. Despite there being no real competition between the two titles, the fact that both games are in the same genre and are set to release in the same window.
Both titles are first-person shooters and are releasing this holiday season, with Black Ops 2 having certain sci-fi elements to it, which is a far cry from what the Call of Duty series was initially.
The survey in question considered only active gamers who were asked to rank the games which were announced during E3. The gamers in question ranged from ages between 7 to 54 and over 4,800 male and female gamers.
On the Xbox 360, gamers seem to be the most excited about Halo 4 instead of the latest instalment in the Call of Duty series, which finished in second place.
On the PlayStation 3 front though, Black Ops 2 remained at number one followed by the likes of Assassin's Creed 3, Madden NFL 13 and Resident Evil 6. The latter also ranked highly when it came to the Xbox 360 as well, as the titles look sure to be blockbusters when they are released.
As for the Nintendo Wii, gamers are looking forward to Just Dance 4 with not much else releasing on the console at this point in time with the Nintendo Wii U's release all but confirmed for later on this year or early next year at the latest.
The survey was open throughout June and after the data was sorted the results were released to the public.
The fact that Halo 4 ranks higher than Black ops 2 could show how there is a change in recent trends. The Call of Duty series has dominated the sales charts for a number of years with Modern Warfare 3 breaking every record since its release.
However, during those years the Halo series was absent and with its return one sees a shift in what titles gamers are interested. One also has to factor in Grand Theft Auto V, which did not appear at this year's E3 and therefore was not a part of the options in the survey.
While the survey does give one an idea of the interests of gamers there is still plenty of time and trailers to come before the games are released and public opinion could change between now and the game's release date.
But what about the reader? Which game are they looking forward to the most? Let us known in the comments section below.
Other People Are Reading