Halo franchise nears 50-million sales while Borderlands 2 sets record
| November 1st, 2012 |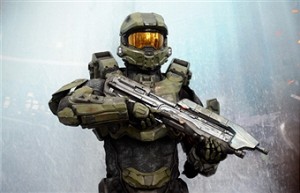 Microsoft has revealed that the lifetime sales figures of the Halo series stands at 46-million units sold while 2K Games declares Borderlands 2 one the best-selling game in the company's history as it crosses the 5-million units sold mark.
Starting things off with one of the hottest new IPs to have come along this generation and Borderlands 2 built on the success of its critically acclaimed original. The game's unique art-style set it apart from the rest of the shooters in the market while its gameplay also gave something fresh and new for players in a genre where the term saturated is an understatement.
Its predecessor saw slow sales as not many were familiar with the new IP but they did pick up with time. So much so, that 2K saw potential for a sequel and delivered. The game raced to the top of the charts in a number of regions before beginning its slow decline but Borderlands 2 has done the business.
2K Games, the developer, which is one of the studios that has its games published by Take-Two, has plenty to be pleased about as the game has amassed over 5-million in unit sales, making it one of the developers biggest releases in history.
According to estimates the game sold over 1.8-million copies in the first two weeks and has since kept enough momentum to see that figure rise up. At the same time, the figure also includes all the digital sales that were made. Borderlands 2 was available on both the PlayStation Store and Steam and it seems that the digital distribution platforms helped boost the number of people who purchased the game.
Borderlands 2 now has an iOS game for the iPhone and iPad as well as a number of DLC packs on its way to keep the existing gamer base on immersed in the unique world.
One series that Borderlands will hope to match in the future will be Microsoft's flagship first-person shooter franchise, Halo. According to the publisher the series has sold over 46-million units since the first game was released over 11 years ago.
Five games have hit shelves and broken sales records with Halo: Combat Evolved, Halo 2, Halo 3, ODST and Reach, which was a prequel. On average that equates to an average of over 7-million units sold of each title.
One can expect that figure to rise when Halo 4 is released in a few days time as 343 Industries, the studio developing the next three games in the series, look to bring Master Chief back from his cryogenic sleep and into the battlefield.
Many have already put Halo 4 in direct completion with Call of Duty: Black Ops 2 and it will be interesting to see which game comes out on top.