Industry veteran believes hardware manufacturing days for Nintendo are numbered
| July 24th, 2012 |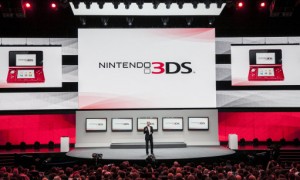 Nintendo may be doing a pretty good job of providing valuable entertainment at the moment, but that does not stop former Electronic Arts (EA) COO Bing Gordon from believing that it is destined to become "primary a software company."
The industry veteran is convinced that the hardware manufacturing days of the company are numbered and is pretty much staring at a fate similar to that of Sega.
Sega and Nintendo shouldered the responsibility of providing consumers with satisfying gaming experience during the 80s and 90s, before the likes of Sony and Microsoft Windows stepped in with a set of alluring games to steal the show. While Nintendo was able to adapt to the evolved market, Sega failed to cope with the situation and gradually shifted from manufacturing hardware to exclusively developing software.
Gordon handed it out to Nintendo for making the correct strategic decisions to remain afloat in the new market and survive the new ecosystem, giving credit to the game designer behind Super Mario Bros. and Zelda franchises, Shigeru Miyamoto. He was also all praises for Nintendo's creative talent and business model that, according to him, is playing a significant role in keeping the market for the company's hardware alive.
"We saw that with Sega back in the day; Sega made some missteps and became primarily a software company. Nintendo hasn't really made missteps, Nintendo probably has better creative talent and better leadership now than Sega did," Gordon said. "It's got the most robust business model, the best creative talent; Miyamoto's still the best in the business. So far, when Miyamoto makes a perfect game, in his career he makes games worth $200–it's worth buying a system for."
Gordon however asserted that somewhere down the road, Nintendo will come to realise that it is best for it to walk down the same path as Sega. Competing with the likes of Sony and Microsoft in itself was quite a challenge for the company, but with the entry of smartphones and tablets in the market, Nintendo finds itself cornered, especially with the market grip of its DS line taking a direct hit.
According to Gordon, it seems highly probable that Nintendo will decide to eventually shift their focus to making an impact solely through their games instead of spending a whole lot of resources to come out with an entire console. With smartphones expanding its market at a remarkable rate, it would hardly come as a surprise if the company starts converting their best games into apps.
While the speculation made by the former EA COO seems to hold a lot of ground, one does need to look back in the recent past where Nintendo had explicitly declared that it has no plans whatsoever of entering the smartphone business. It did, however, acknowledge the effect of the smartphones and tablets on the ecosystem in which its portable consoles function.