Investors assure Mob Rules Games head of their support for development of the Kickstarter project
| October 23rd, 2012 |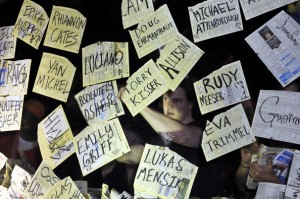 When developer Mob Rules Games head Rick Dakan revealed in an update on Haunts: The Manse Macabre project page that the Kickstarted project had come across some serious complications, it seemed that the backers who had invested in the project would become furious.
Keeping this in mind and taking responsibility for not being able to fulfil his obligations towards those who had put their faith in him and his idea, Dakan had offered to refund money to anyone who asked for it with the intention of pulling out.
It was only natural to assume that that many people would avail the opportunity to detaching themselves from the project that seemed to have landed itself in a quicksand, but surprisingly, an exactly opposite reaction was given by the people after going through the dire reality of the situation posted by Dakan on the page.
A heavy majority of the comments that followed his post were filled with admiration for the honestly with which the truth of the situation of conveyed to them.
Additionally, the investors decline the offer for refund and made it clear that they will keep standing by Dakan as long as he holds on to his determination to complete the project.
One of the investors Jonathan Paylor commented, Rick, please don't worry, all is most certainly not lost. "I think I can speak for the vast majority of us in saying we are backers for a reason and that is that we want to support people like you with projects like this through both the difficult times and the good. We understand that things can go wrong but we're still here and as supportive as ever. You've been hit, but you've not been knocked out, so dust yourself off, pick yourself up and move on – you'll reach that goal eventually, one way or another I'm sure!"
The development of Haunts: The Manse Macabre had started off smoothly after the concept of the game came off as really promising to a number of people, who generously donated to the Kickstarter project.
However, things began to fall apart gradually as a couple of programmers quit the project to join other jobs, thus leaving the future of the Kickstarted game uncertain.
Dakan, however, is as determined as ever to ensure that the project stays alive and moves towards its completion.
The situation may seem dire at the moment, but the way the backers are supporting the Mob Rules Games head and the way the latter is undaunted by the challenges that have suddenly hit the project, it seems highly probable that the efforts of the developer and support of backers will come to fruition and Haunts: The Manse Macabre will get to see the light of day.
Disclaimer: The views expressed in this article are solely of the writer's and do not reflect wishfree.com official editorial policy.