It's all LittleBigPlanet in the PlayStation Vita charts
| October 9th, 2012 |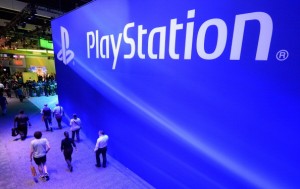 Sony has released the charts for September and it seems that many are taking advantage of the lower prices on offer via the PlayStation Store and picking up digital copies of the games they want.
The PlayStation Vita is easily the most powerful portable gaming console in the market at the moment, though that could change very soon. There are a number of titles on offer both in retail stores and online via the PlayStation Network and the PlayStation Store.
The games are usually priced lower online than retail stores and is slowly becoming the number one choice for gamers to purchase and download their games.
One the most downloaded games via the online store is Escape Plan, the puzzle platformer game sees two test subjects attempt to escape an experimentation facility come prison as the game makes full use of the Vita's features and comes in a catchy black white and red art style.
In ninth place, is Pure Chess as it seems players really seem to enjoy having a portable chess set on them all times.
Metal Gear Solid 3: Snake Eater – HD Edition comes in at number eight on the charts as Snake manages to do the business on the portable front as well – no pun intended.
FIFA Soccer 13 may have been met with an outcry from fans who believe they have been sold FIFA Soccer again but with a few, very minor, changes but that has not stopped the game from being downloaded enough to come in at number seven.
Cue the Metal Gear Solid: HD Collection which just lost out on a top-five finish to Plants vs. Zombies. Both games represent extremely different genres but they also are some of the best in their class as well.
Table Top Tanks may have an average review score from critics and fans, but that has not stopped it from coming in at number four for the month of September.
Sound Shapes is one of those unique PlayStation Vita experiences that define the console and it is no wonder then that nearly every Vita owner wants to own it and play it. The game comes in at number three.
In the runner's up spot is Madden NFL 13. The portable version of the game may not be the same as the console version but for anyone looking for a football experience on the go, they need look no further.
However, the king of the Vita Games charts, and it comes as no surprise, is LittleBigPlanet. The game seems right at home on the console and is easily the must-have title on the console. One can expect the game to stay top for at least until Assassin's Creed 3: Liberation and Black Ops: Declassified hit the market.
Other People Are Reading