Kickstarted Haunts: The Manse Macabre in a hitch as programmers quit
| October 23rd, 2012 |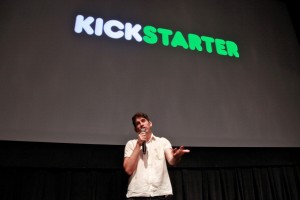 The Kickstarter projects were always going to have a significant amount of risk attached to them and thus the halt of Haunts: The Manse Macabre's development hardly comes as a surprise.
Mob Rules Games head Rick Dakan has admitted that the project is going through a pretty rough patch right now and he is not completely certain about its fate as two of the programmers working on the game have walked away.
As a result, he is willing to make refunds to the backers who were very generous with their money and invested in the idea that he presented to them.
In the update posted on Haunts: The Manse Macabre project page, Dakan revealed that he had been committed to the idea of the game over the last few years and the development was going smoothly after receiving the funds from the investors.
However, one of the programmers, Jonathan, had made it known that he would not be able to stay committed to the project for long and that is exactly what happened as he made his exit during the development phase to join Google.
He did, however, offer to continue working on the game during his spare time, though that would significantly slow down the progress of the development.
Another programmer, Josh, also quit the Kickstarted project to take another job and has no plans of staying connecting to Haunts: The Manse Macabre during his spare time.
With the two programmers leaving the project, Dakan found himself left with Austin, who had just recently completed the art work of the game.
With neither of them having a proper grasp of level programming and removing the handful of glitches that exist in the game, there was no doubt in the mind of Dakan that a skilled programmer was a necessity.
Bringing in a fresh talent was not an option since the programming was done on a Go programming language, which is still quite new.
As a result, the Mob Rules Games head is in talks with other studios that are willing to help them complete the project.
The future of Haunts: The Manse Macabre is not completely hopeless in Dakan's opinion, but there are still many challenges that needed to be tackled.
As a result, he has offered to refund money to the project backers if they have lost their faith in him and want to pull out.
It is still too early to say if Dakan will be forced to pull the plug on the project or if he manages to find the sort of the help that he is searching for. However, one thing that is hard to ignore or question is his determination to see the project off to its completion.