Killzone collection revealed by Sony, bundles all three games
| September 11th, 2012 |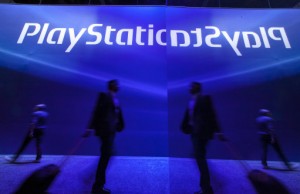 Sony is looking to milk the current Killzone games dry as it offers all three games in the trilogy in one bundle, complete with DLC and the HD remake of the original Killzone game, which appeared on the PlayStation 2.
There comes a time during a series' cycle when its publisher thinks it would be wise to bundle all the instalments in the series together and release them in the same box. It seems that Killzone is the latest in Sony's many, many first-party series to be going through that at the moment.
When Insomniac Games left Sony as a first-part developer, the publisher decided to bundle all three Resistance games together and off them as a bundle for fans, collectors and those looking for the complete trilogy at an attractive price.
Guerrilla Games, the developer of the Killzone series, do not seem to be ending their deal with Sony as they are currently developing Killzone: Mercenary for the PlayStation Vita. The game will be the first from the series to make its way on to the Vita, after Killzone: Liberation garnered quite a fan following on the PlayStation Portable.
As for the Killzone Trilogy Collection itself, the bundle will come with Killzone HD (the first game with an HD do-over), Killzone 2 and its three map packs; Steel and Titanium, Flash and Thunder and Napalm and Cordite.
And of course, the latest instalment in the series, Killzone 3 along with its map packs as well; namely, Steel Rain, Retro and From the Ashes.
The first game received mixed reviews when it was released for its inconsistent AI and broken multiplayer, but in terms of visuals and atmosphere, the game was noted as being one of the better PlayStation 2 exclusives.
The second game began its time in the spotlight with a touch of controversy as it turned out that the first trailer shown off at E3 was not actual gameplay but instead was rendered CGI. However, that controversy worked in Sony's favour when the second trailer, running in real-time, surprised audiences as to how impressive it looked.
Killzone 2 was praised for its visuals, atmosphere and its addictive multiplayer, although there were complaints of the game's environments being too similar and the storyline not being as immersive and engaging as it could have been.
Killzone 3 brought in Hollywood superstars to do the voice acting for two of the game's main antagonists. Ray Winstone and Malcolm McDowell lent their voices and top the game's story up a notch, however, there was still some enough to complain about. However, the game built on the impressive multiplayer of the second game and remains one of the best shooters on the PlayStation 3 console to this day.
As for the price, the bundle is set to cost around and will be €49.99 or £40.84released on the 24th of October.
Other People Are Reading