Konami admits mistake, concedes Castlevania: Lords of Shadow DLC was not planned
| June 30th, 2012 |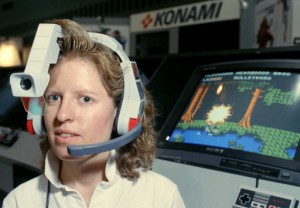 Konami's production head Dave Cox has admitted that the downloadable content (DLC) for Castlevania: Lords of Shadows was released against the better judgement of the company.
Talking to Gameranx recently, Cox explained that they had never planned on making a DLC for the Castlevania reboot released in 2010. However, the excellent reception to the game took the senior management by surprise. Looking to cash in on the success of the game, the senior management requested the developers to work on DLC, which eventually resulted in the release of Reverie and Resurrection add-ons.
"The problem was that the game's success caught everyone by surprise. It caught senior management by surprise and they wanted us to do DLC," Cox conceded. "We never planned to do DLC, so we ended up doing DLC after the fact and in hindsight that was a mistake. It was rushed. We had to rush it to market."
The senior management seemed to have made a hasty decision, which eventually resulted in a couple of DLCs that failed to leave the gamers thoroughly impressed.
Despite the underwhelming response to the DLC, Cox asserted that it did serve to enhance the story of the game and add a little bit to the overall experience.
While the reviews in general did not go in favour of the two add-ons released for the Castlevania reboot, there were a few analysts who labelled them as pleasing, though they had slight reservations relating to the short duration of time required to complete them.
Konami's production head confirmed that if they ever go for DLC again, they will plan it out from the get-go instead of waiting until the last moment to put it on their to-do list. He went on to further add that the DLC would be something based upon a side-story rather than the ending of the game next time around.
The assertion made by Cox about the company's commitment to do a much better and well thought-out DLC if they ever get to it again may be considered as an implicit hint that Konami does have DLC at the back of their mind for the recently revealed sequel to Castlevania: Lords of Shadow that is slated for release in 2013.
Making its debut in the 80s, the Castlevania series has enjoyed a significant amount of critical acclaim. The franchise has done exceptionally well to stay alive for more than two decades and judging by the reception to the latest title in the franchise released for Xbox 360 and PlayStation 3, it still has plenty of oomph attached to it.
With the likes of Hideo Kojima, producer of the Metal Gear Solid franchise, involved in the Castlevania reboot alongside Cox and Jose Raluy, the greatness of the game hardly came as a surprise. If Konami has a similar team working on the sequel, then it is safe to expect the upcoming Castlevania game to be just as epic as its predecessor.
Other People Are Reading